Alexander Kraychev (Bulgaria)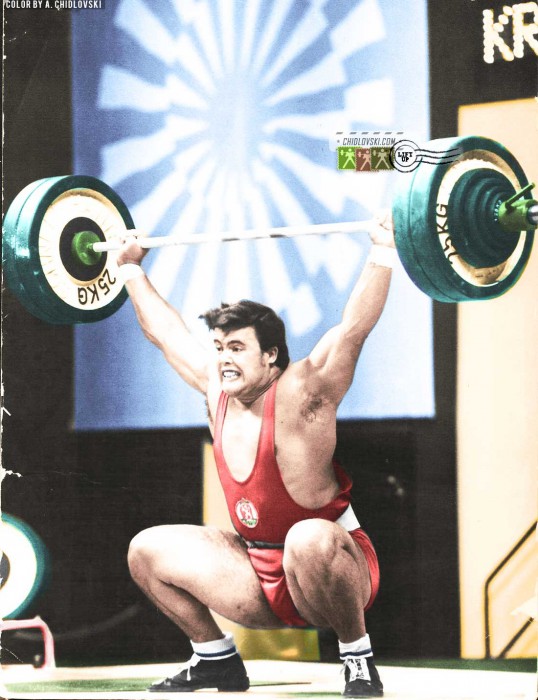 September 4, 1972 – 20-year old heavyweight Alexander Kraychev of Bulgaria competes at the 1972 Summer Olympics in Munich, Germany.
Alexander won a silver Olympic medal with 562.5kg in total (197.5+162.5+202.5). Kraychev was also a 2x vice chempion of the World (1970, 1972) and a 2-x vice champion of Europe (1970, 1971). In 1970, he won the super heavyweight class at the Bulgarian championship in Sofia. In 1972, he added another Bulgarian gold medal in the heavyweight class.
Alexander Kraychev belongs to the first wave of Bulgarian champions trained by the Ivan Abadzhiev's system. It was a new generation of athletes from Bulgaria that proved that Abadzhev's approach to training works when they had a sensational performance in Munich and other top level tournaments in the early 1970s.
Tomorrow, Alexander celebrates his birthday and, on behalf of Lift Up community, we send him our warmest and sincerest "Happy Birthday!"