Bo Johansson (Sweden): World Records Night in Sundbyberg (1971)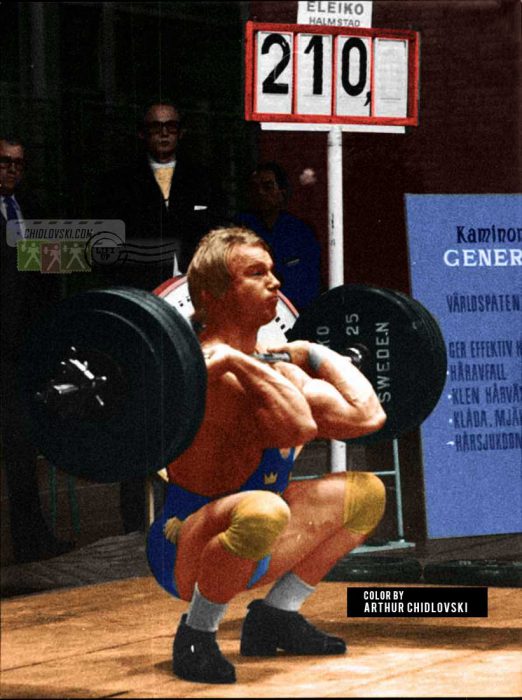 November 14, 1971, Sundbyberg, Sweden – 26-year-old middle heavyweight Bo Johansson of Sweden cleans 210kg (WR) in the 90kg weight class at the 1971 Sweden vs. Finland weightlifting meet in Sundbyberg.
It was a special night for Bo Johansson. He just set a new world record in the clean-and-jerk (206.5kg) and asked to load 210kg to challenge his second world record in a night. Mighty Bo cleaned the record but failed to jerk it.
Bo Johansson (b. 1945) was one of the best Swedish weightlifters of the 20th century.
He competed for his country at the 1968 Summer Olympics in Mexico City and finished 4th with 492.5kg (165+145+182.5) total.
At the World Championships, Johansson won a silver (1969) and a bronze (1971) medals. He also won 3 silver  and one bronze European medals.
Bo Johansson set 5 world records and proudly represented Sweden in the Club 500 with the 542.5kg total reached in the 90kg class in November 1971.