Bonk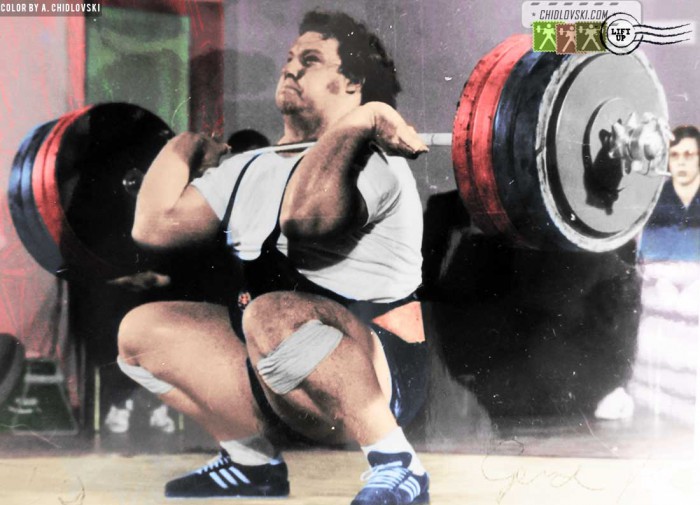 Gerd Bonk of East Germany performs a clean-and-jerk lift (cj).
The cj lift was the strongest lift of Bonk.
It was Gerd Bonk who bypassed the 250kg record mark in the clean-and-jerk.
Special thanks for the original b/w photo sent to us by Rolf Eberhard (Switzerland)
From the History in Color series at Chidlovski Blog Chidlovski.