Alexander Pervy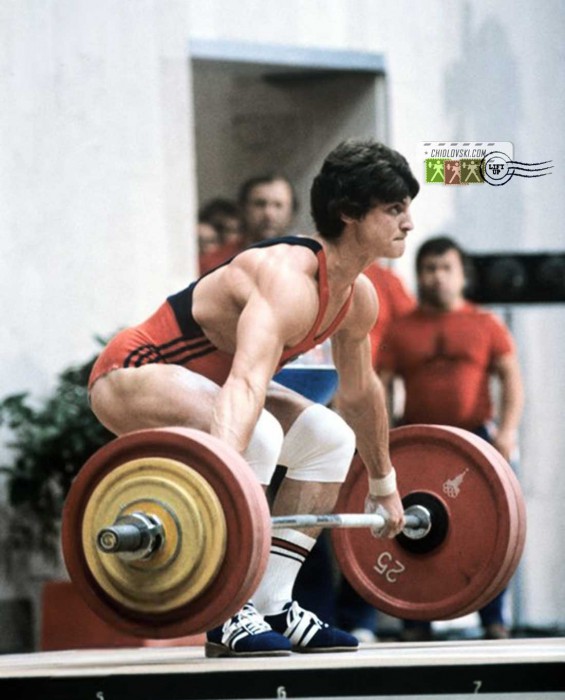 Alexander Pervy (1960-1985) was one of my personal favorite athletes in Olympic weightlifting. Very slick technician and strong lifter, he definitely was a clutch lifter in the competitions. The more pressure was mounting in the battles on the platforms, the better and stronger he performed his lifts.
On the cover photo, Alexander Pervy of Donetsk, Ukraine competes in the 75kg class at the 1980 Summer Olympics in Moscow. Pervy won the silver Olympic medal that night. I've heard many experts saying that it was impossible to win over Asen Zlatev of Bulgaria that night.
Perhaps, they are right but I still think that Alexander Pervy was superb in 1980 too and pushed Zlatev to his very limits with three sensational world records set during the unforgettable battle between Zlatev and Pervy at the 1980 Summer Olympics.
Back in 1987 or 1988, I wasn't weightlifting anymore. I was at the peak of my stand-up comedy and had a few TV programs going and came with a concert show to Donetsk.  The show was a blast with full house every night and local producers offered us to see  whatever we wanted in their town. Without a blink in my eyes, I said that I would have loved to see Alexander Pervy. That was the first time I heard that Pery is no longer with us.
I still remember the shocking sadness and pain hearing that Pervy died at 25…