Team USA Weightlifting at the Madison Square Garden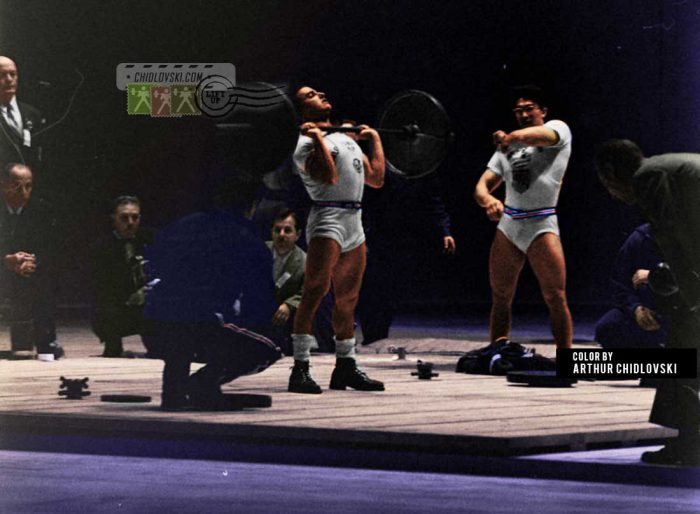 History in Color:
"There is no business like show business!.."
Team USA Weightlifting is performing exhibition lifting sessions in front of thousands of fans at the Madison Square Garden in NYC in 1955.
Tommy Kono gives a go signal to Chuck Vinci for the press lift. Joe di Pietro, 1948 Olympic champion in the 56kg class, is seen behind Vinci.
Bob Hoffman of the York Barbell is next to the microphone commenting for the audience.
The audience is excited. Next year, these guys will represent the USA in Melbourne at the 1956 Summer Olympics!