Stanley Stanczyk at the 1952 Olympics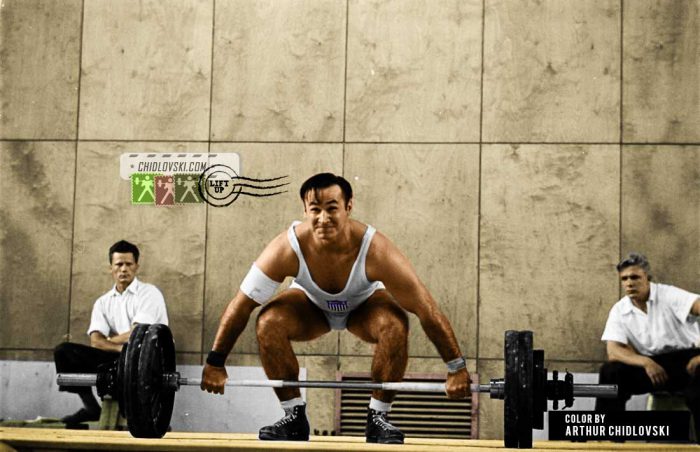 History in Color:
One of the best lifters from the York Barbell Club, light heavyweight Stanley Stanczyk (1925-1997) is about to start the snatch lift for Team USA at the 1952 Olympics in Helsinki.
Stanczyk entered the competition platform as an Olympic champion of the 1948 Summer Olympics in London. In Helsinki, he won his second Olympic medal – the silver one for the 415kg in total.
In his career, Stanley Stanczyk also set 7 world records, won 5 world titles and one gold medal at the Pan American Games in 1951.
He was the first U.S. weightlifter to win the world championships in three weight classes (67.5kg, 75kg and 82.5kg)