Jaan Talts: Lifting in the Late Period of His Career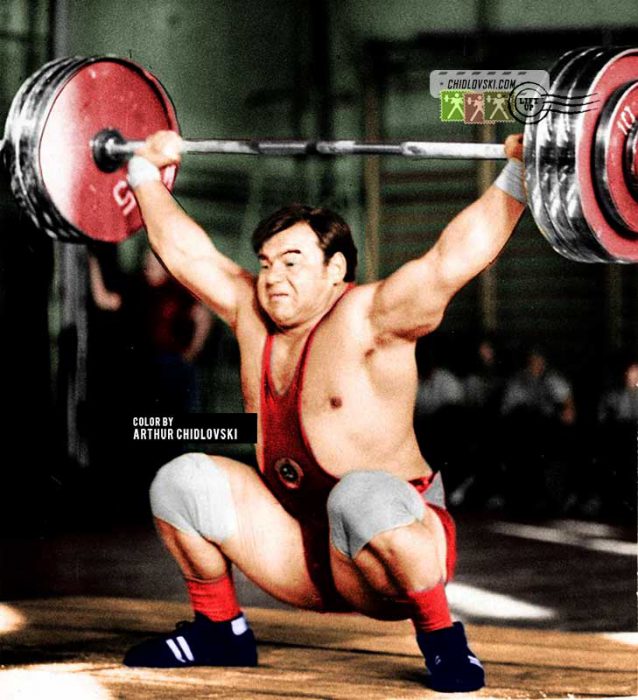 Estonia, Spring 1973 – Olympic champion Jaan Talts of Tallinn, Estonia competes in the 110kg class at one of the local meets in Estonia.
After winning gold at the 1972 Summer Olympics in Munich, being exhausted physically and mentally and frustrated with the management  of the national team at the Olympics, Jaan Talts took a time off from lifting at the big tournaments. He skipped national and international contests in 1973 and then appeared at the 1974 Friendship Cup in Yerevan, Armenia.
With Pavel Pervushin out due to an injury, Talts planned to re-establish his position as the best 110kg athlete. However, in Yerevan, he received a severe elbow dislocation injury when snatching 167.5kg in the 2nd attempt. The injury ended the career of legendary Estonian heavyweight Jaan Talts.