Kulta-Kalle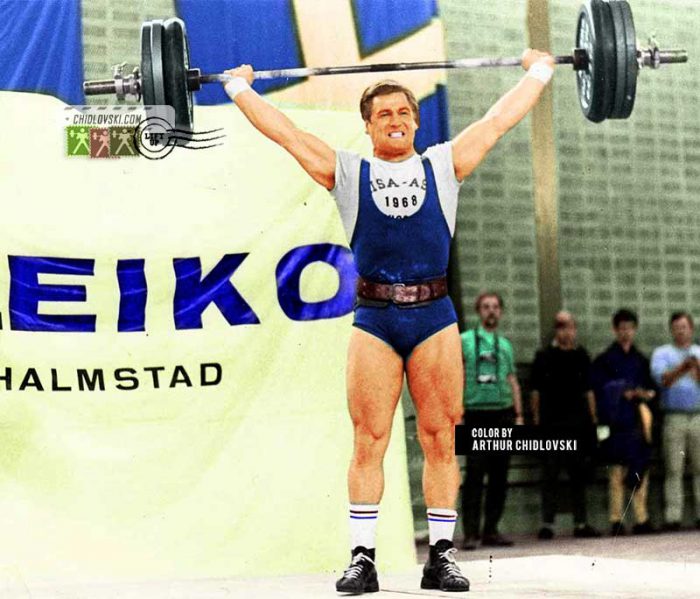 History in Color:
Kaarlo Kangasniemi, also known as "Kulta-Kalle" competes at one of the Nordic tournaments in 1968.
Kaarlo Kangasniemi of Pori, Finland is a true legend of Olympic weightlifting. 3x Finnish Olympian, author of 17 world records, Kaarlo Kangasniemi was literally on the top of the world in the middle heavyweight from late 1960s to mid 1970s. He won the 1968 Summer Olympics in Mexico City, the World titles in 1968 and 1969 and the European titles in 1969 and 1970.
And of course, he was the first weightlifter in Finland to become an Olympic champion.
Besides the top elite World weightlifting tournaments, athletes of Scandinavian countries compete in various Nordic tournaments. In fact, those are big battle grounds of contestants where you earn respect among your peers in Scandinavia.
The cover photo depicts legendary Kulta-Kalle performing a snatch lift at one of the Nordic contests.
Needless to say that if you would have asked a Finnish weightlifter of the era if he knows Kulta-Kalle, my bet the answer would have been:
– Paras. The best!
Lifer from Sweden would have said:
– Det bästa !
Norwegian:
– Den beste !
Strong fella from Denmark:
– Det bedste!
Or a lifter from Iceland:
– Það besta!
Respect from all Nordic nations goes to Kalle-Kulta.
In fact, Kaarlo Kangasniemi was the first weightlifter to become an Olympic champion not only from Finland but from all Scandinavia!