Coaches and Athletes: Itkin and Osmanaliev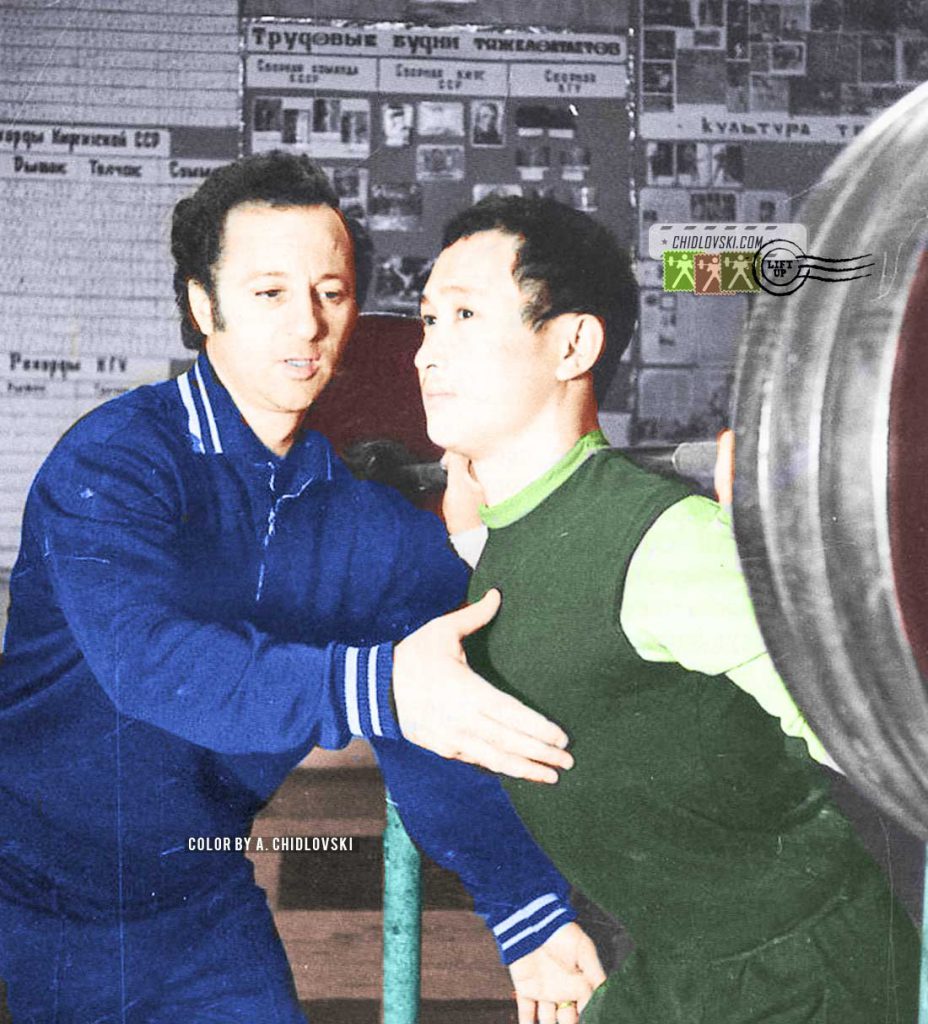 Semyon Itkin and Kanybek Osmanaliev of Kyrgyzstan were one of the most inspiring coach-and-athlete teams of the 1970s and early 1980s.
Kanybek Osnanaliev was a super reliable and clutch type of Olympic weightlifter with exemplary work ethics in the training gym.
Semyon Itkin brought him up from a rookie level on the student weightlifting team of the University in Bishkek (Frunze) to the gold medal in the flyweight class at the 1980 Olympics in Moscow.
Save