Oscar Chaplin III, USA (1980-2022)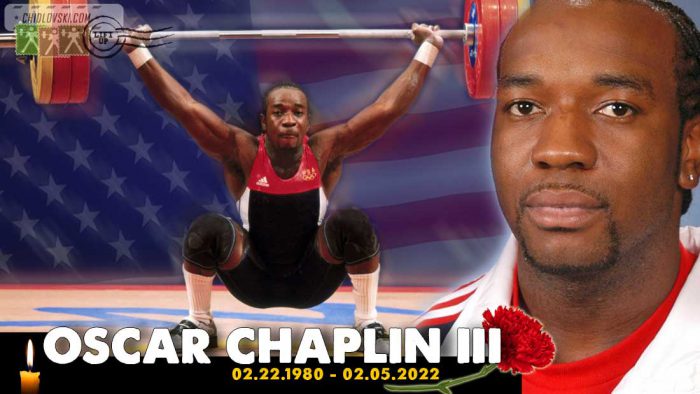 February 5, 2022 – Iconic athlete of the U.S. Olympic weightlifting of the late 1990s and 2000s U.S., Oscar Chaplin III of Savannah, GA died at 41.
Oscar Chaplin III was a true American weightlifting legend of the late 1990s and 2000s. He broke into the elite world of Olympic weightlifting when, as a junior athlete, he won 2 bronze medals at the IWF Junior World Championships in 1997 and 1999 and then, a year later, became a world champion at the 2000 IWF Junior World Championships. Oscar competed in the 77kg and 85kg weight classes in numerous IWF World Championships and represented the United States at two Summer Olympics – in Sydney (2000) and in Athens (2004). He also won a bronze medal for Team USA at the 1999 Pan American Games in Winnipeg.
In addition to his outstanding career on the international level, Chaplin won 6 national titles and held numerous national records in the USA.
Funeral services for Oscar Chaplin III are set to occur in his hometown of Savannah, GA. USA Weightlifting will hold a moment of silence in honor of Chaplin at the 2022 North American Open Series 1/National University Championships, scheduled to take place in Columbus, OH from March 3-6.
Our deepest condolences go to the family and friends of Oscar Chaplin.
Rest in peace, Great Champion!