Happy In the Puddle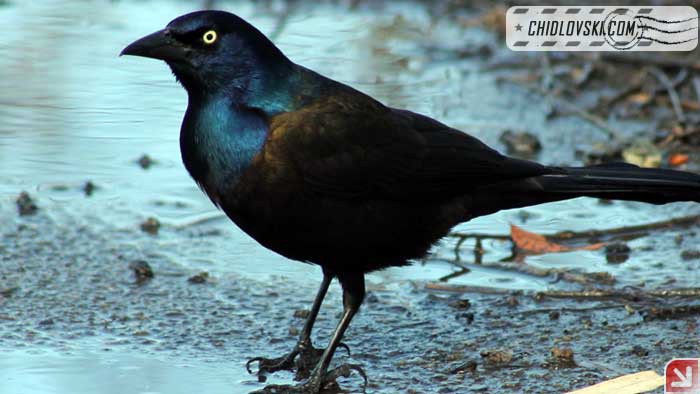 The places that makes us happy are amazing.
Some are only happy to live in the palaces. Some prefer to live in the paper boxes.
Mountains and valleys, cities and villages, east and west, north and south, apartments and houses…
So, many choices of happy places.
As for Common Grackles, they love to stay in the puddles where they can drink and take a bath.
Look at this guy – the happiest grackle on the block!