Russian and American Friendly and Happy in Paris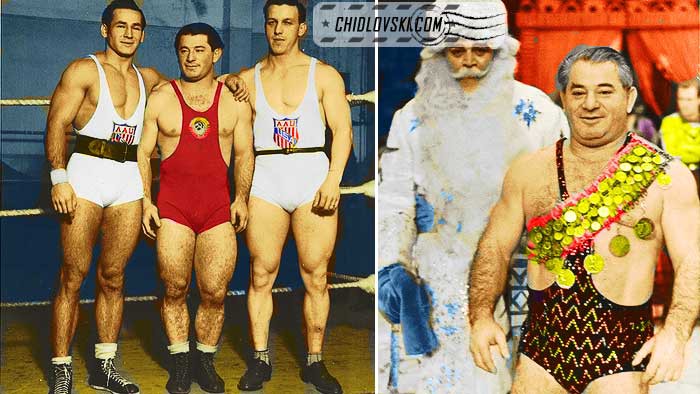 70 years ago in Paris
Time flies. Sometimes faster than we want.
Time brings us new trends and politics.
New heroes and new anti-heroes.
The left photo shows Stanley Stamczyk (USA), Grigory Novak (USSR) and Frank Kay (USA), three famous weightlifters of the 1940s.
It's 1946 and the light heavyweights just finished the World Championship in Paris, France.
Novak just won the world title.
The first title ever for the Soviet sports.
Not just the world weightlifting title. He is the first Soviet world champion.
70 years ago in Paris
Grigory Novak became a national hero and celebrity overnight. After his retirement from Olympic weightlifting, Novak went into show business.  He had a strength act in circus and ran it for years with his family.
Ask my father who was the best weightlifter ever, he would have said – GRIGORY NOVAK!
70 years passed and for some the photo in Paris 1946 might look odd.
It's a happy photo. Two American athletes celebrate the win by the Russian champ.
Actually, by today's world cultures and borders, some might note the Novak was a Jewish guy from Kiev, Ukraine.
What needs to be done to bring back happiness and joy between athletes, cities and nations?
It was 70 years ago in Paris