Jan-Olov Nolsjo (Sweden)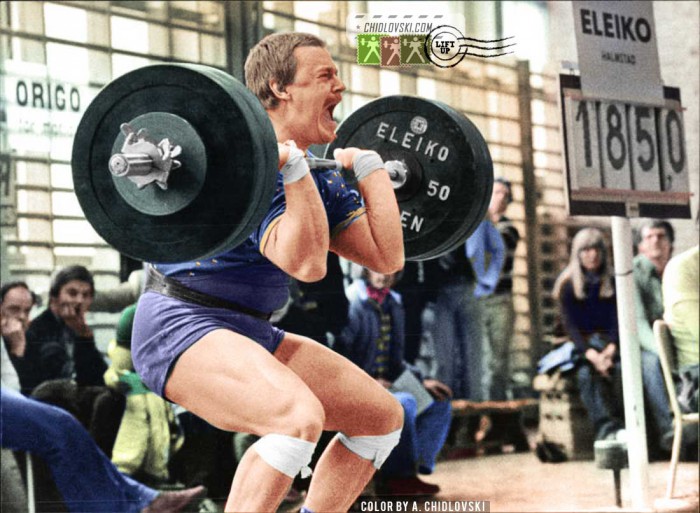 History in Color features one of Swedish weightlifting greats Jan-Olov Nolsjo.
Jan-Olov Nolsjo (b. 1948) represented Sweden at the 1976 Summer Olympics in Montreal.  He competed in the 110+kg weight class and took the 8th place for his country in the final standings on July 27, 1976. His bodyweight was 117.6 kg and he did the 337.5kg (152.5+185).
His personal best were 162.5kg snatch and 205.5kg clean-and-jerk.
Jan-Olov Nolsjo won 5 Swedish championships and set 5 national records of Sweden.