From the Founders of the Soviet Sport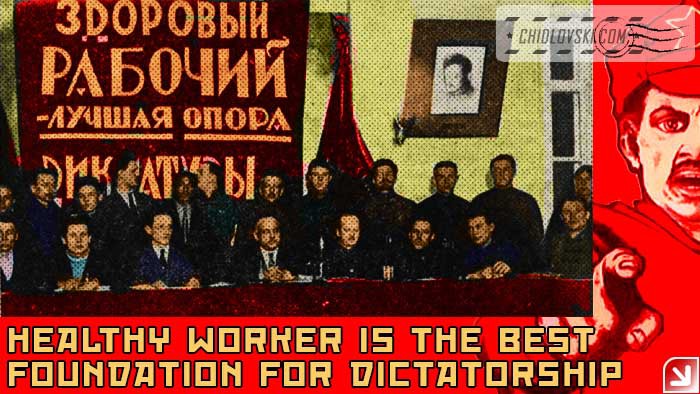 The original photo was taken at the 1st National Meeting of the Soviet Sports leadership in April 1924.
Nikolay Semashko, the Chairman of the Supreme Committee of the Soviet Sport and the National Commissar of Public Health (1918-1930) is in the center of the group. Where else would the Chairman sit?
The potrait of Lev Trotsky is on the wall.
The slogan in the back says "Heathy Worker Is the Best Foundation For the Dictatorship!"
Not bad, huh? 🙂
In the meantime, Jan Sparre became the champion at the 1924 USSR Nationals in Kiev with the 537.7 KG in total.
The original clip from the newspaper is a courtesy of Mr. Leonid Pavlyuk of Angarsk Russia.
Somehow, it reflects on the old hypothesis of mine.