Don Cherry, Valery Vasilyev and Al Sims in January 1976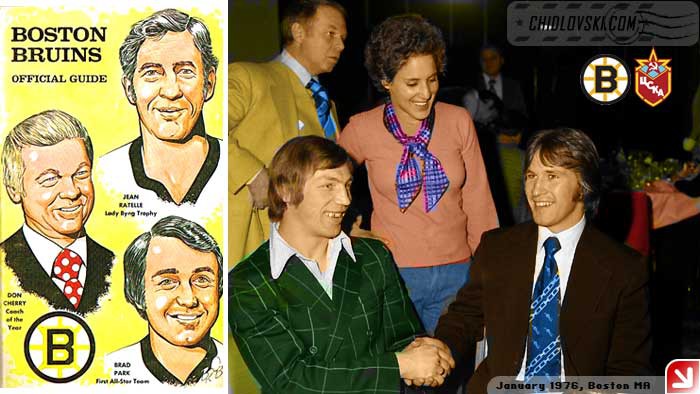 Another photo taken at the joint dinner prior to the Boston Bruins vs. Red Army game in the Boston Garden on January 8, 1976,
Valery Vasilyev and Al Sims are having a good time. Both defencemen and a lady interpreter are smiling. Bruins' coach Don Cherry seems to be unusually tense and pre-occupied.
What's in the coach's mind? Focused on the upcoming game? Worried that Sims might tell Vasilyev too much about the Bruins' game plan against the Soviets. There is no such thing as a friendly chit-chat with Russians… Or, maybe, Cherry is watching the "Hockey Night In Canada" on the TV in the corner.