Late Dinner In the Yard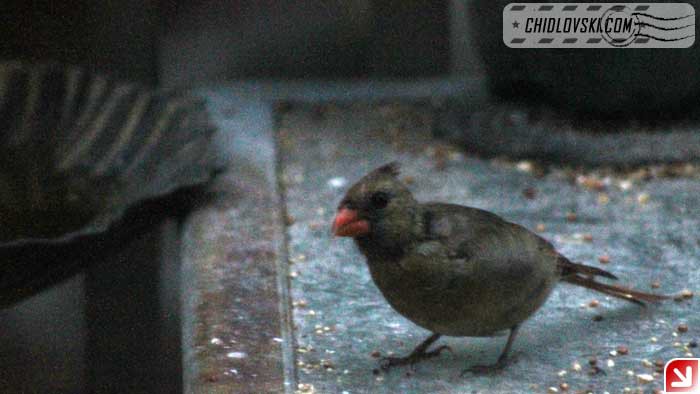 Last night a family couple of cardinals stopped by for a late dinner.
Needless to say, these guys come to see us at 5 a.m. and at 8 p.m.
They are gorgeous but sometimes I think it's great that we cater only food for them.
Entertainment would have been a burden. I can't imagine myself  singing and dancing at 5 a.m.
"No entertainment necessary," said Mrs. Cardinal.
"Good night, guys," summarized Mr. Cardinal and they both left the premises.