The Last Race of the 2016 Season at the Suffolk Downs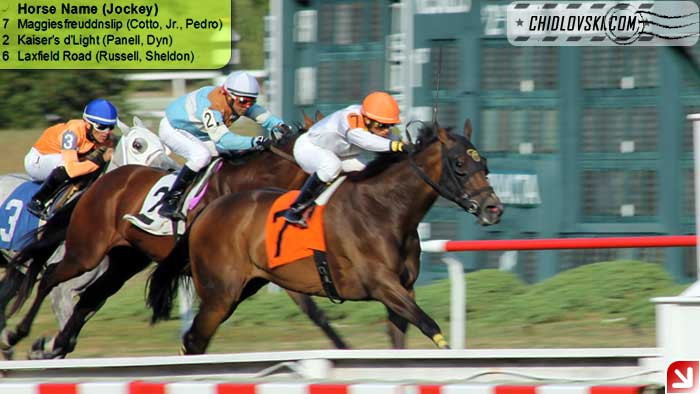 The three weekend long Season 2016 at the Suffolk Downs racing track in East Boston is over.
The last race was won by Pedro Cotto Jr. on Maggiefreuddnslip.
The photo shows Pedro Cotto (#7) finishing first with Dyn Panell on Keiser's Delight (#2) and Ricardo Chiappe on Terri's Pass approaching the finish line today in the last race of the season.
The 2016 Season consisted of three special events live racing on July 9-10, August 6-7 and September 3-4.
Save
Save
Save