Common Grackle and Me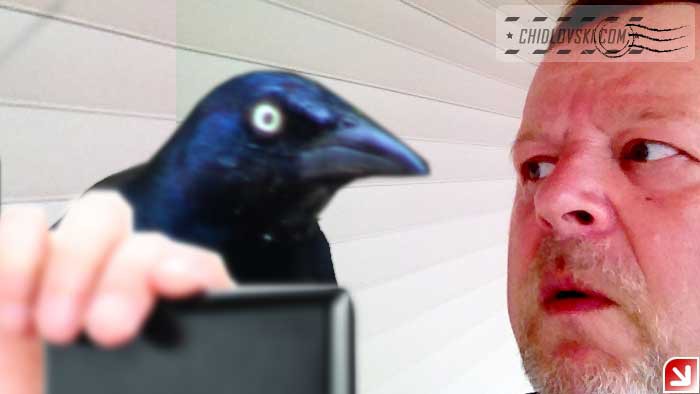 I haven't published selfies here for a while.
Here is a quickie from this morning.
All was fine till this little fella came by to request more food in the bird feeders.
Oh well, here goes the selfie of a moment – Common Grackle and Common Me.
Cheers!