2016 Champion of Suffolk Downs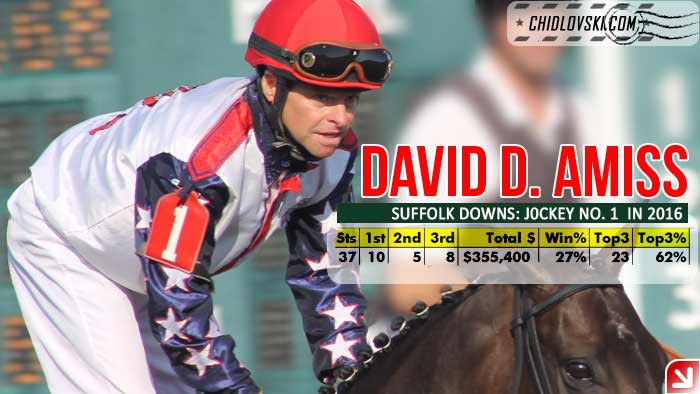 I am not sure that this title actually exists but David D. Amiss is definitely the MVP jockey of this season at Suffolk Downs.
He had a blast season in 2016.
Last year, he was number 7 with 1-2-4 in 19 races (37% in Top 3). This year he was the best.
Congrats to David!
Save