World Record in Rio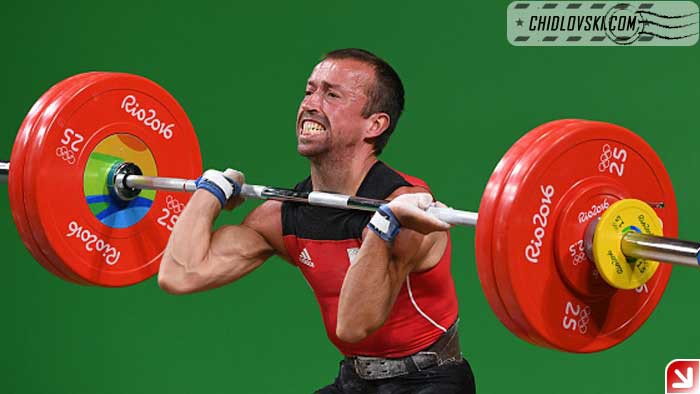 On Day 2 of competitions in Olympic weightifting in Rio, bantam weightlifters (56KG) set two new Olympic records and one World record.
The world record and Olympic record (307 KG in total) was set by Qingtam Long of China. He needed to clean-and-jerk 170 KG to win gold medal in a battle against Yun Chol Om of North Korea.
Qingtam Long won the Olympic Games in 2008. In his turn, Om is a current world champion in this class. He's also an author of the 171 KG clean-and-jerk  world records in the class.
In Rio, Om lost to Long the snatch part of competitions. In the CJ, he managed to  lift the Olympic record (169 KG)  and moved to the 1st place in total. Om was lighter on his bodyweight. That forced Long to challenge the world record in total in order to win the Olympics tonight.
The new 307 KG total world record brought Chinese athlete his second Olympic title.
The info below is a snippet from our Lift Up project showing the stats and the profiles of the champions. On the covet photo this time we put the photo of Tom Goegebuer of Belgium. Tom is 41 and took the 14th place in Rio.
Time flies. Tom was one of the first active weightlifters in the world who developed his own website where he shared his lifting experience and wrote about weightlifting in his home country Belgium. The inside account on legendary Serge Reding (1941-1975) was for sure a great story to read.
Congrats on a very fine lifting in Rio!
2016 Summer Olympics
Location: Rio de Janeiro, BRA
Weight Class: Bantamweight  [56 kg]
Rank
Athlete
Results (kg)
1
Qingquan LONG, China
137+ 170 = 307
2
Yun Chol OM, North Korea
134+ 169 = 303
3
Sinphet KRUAITHONG, Thailand
132+ 157 = 289