Does the Size Still Matter?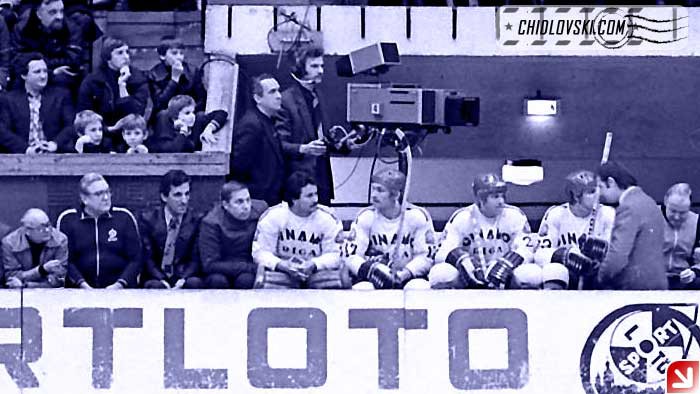 Another blast from the past…
The bench shot of my dreamteam, my favorite hockey team Dinamo Riga in the season 1980-81.
Coach Vladimir Yurzinov. Players waiting for their shift on the ice. Backup goalie Vladimir Bystrov.
Now it is a live TV broadcast from the game. There is a hilarious monstrosity of a TV camera size behind the bench.
Those are the cameras that were used back then for studio and sports broadcasts. Pretty big, huh?
Back in the 1990s when I worked as a TV cameramen, the cameras were three times smaller than this one.
Does the size still really matter? 🙂
Note:
The original photo reproduction is a courtesy of
the WorldHockeyClassic.RU online collection.