Timeline and Bookmarks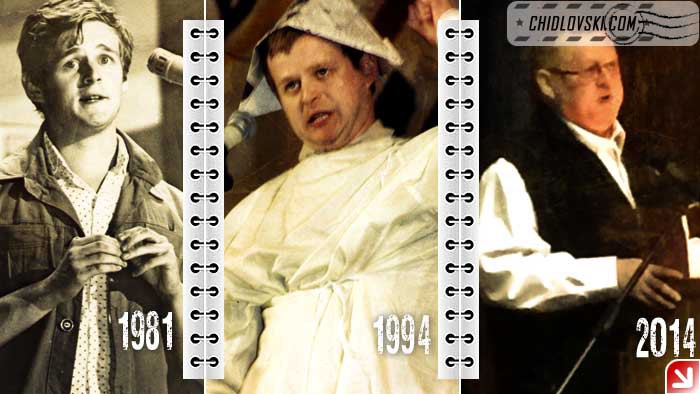 Three absolutely random bookmarks from my timeline.
No milestone, just some digital imagery from old personal archives.
Moscow, 1981.
One of my first stand-up comedy' contests. From what I remember, it was a competition between Moscow comedians and I won that one. Anyway, what's the point of sharing one of those without using an opportunity to brag, huh? 🙂
Tel Aviv, 1994.
Big TV show of with comedians from all over the world – Russia, Ukraine, Germany, Israel, USA. I played for Team USA and this was a sketch where I did a parody on a famous Russian politician whom I wasn't able to hear or see at the time. The guy was crazy, the parody was crazy and the whole action in the sketch was taking place in a mental health facilities…
Boston, 2014.
I am a guest speaker at the "Red Army" documentary film premiere in Boston.
Great film and great conversation with the audience after its screening in the theater.
Cheers to all!