Roman Holiday (1960)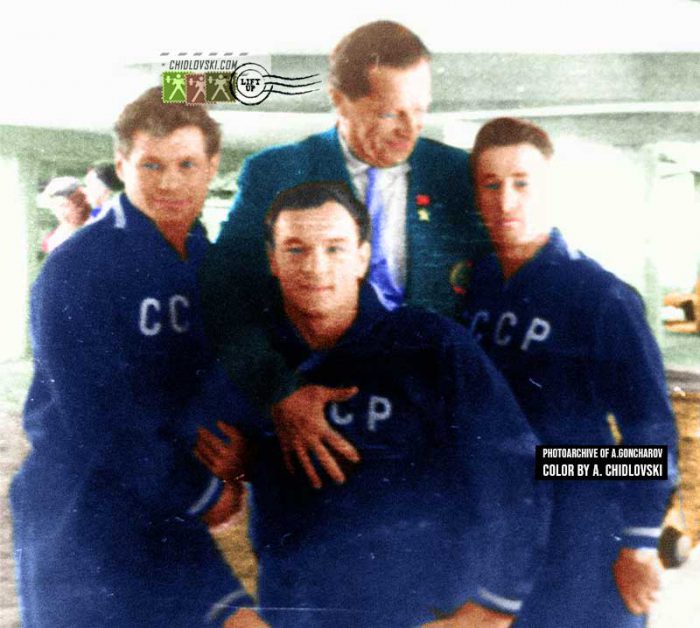 The year of the make is not a typo. Unlike movie classic masterpiece "Roman Holiday" (1953), there is no Audrey Hepburn and no Gregory Peck in this one. It's a group snapshot of athletes in Rome at the 1960 Summer Olympics.
History in Color@LiftUp:
Rome, Italy, September 1960 – A group of Soviet weightlifting team members are enjoying a happy day at the 1960 Summer Olympics in Rome (left to right):
Viktor Bushuev (67.5kg), Alexander Kurynov (75kg), Mikhail Gromov (USSR Weightlifting Federation Chair), Evgeny Minaev (60kg).
Note:
Legendary USSR military aviator and test pilot, decorated recipient of the Hero of the Soviet Union, Mikhail Gromov was not some accidental tourist with the Soviet Olympians delegation in 1960. Besides being a Chair of the national weightlifting federation in 1959-1961, Gromov won the first ever winner of the USSR title in the heavyweight class (1923). As for the athletes, all three won gold Olympic medals in Rome.