Coaches and Athletes: Paul Anderson and Yakov Kutsenko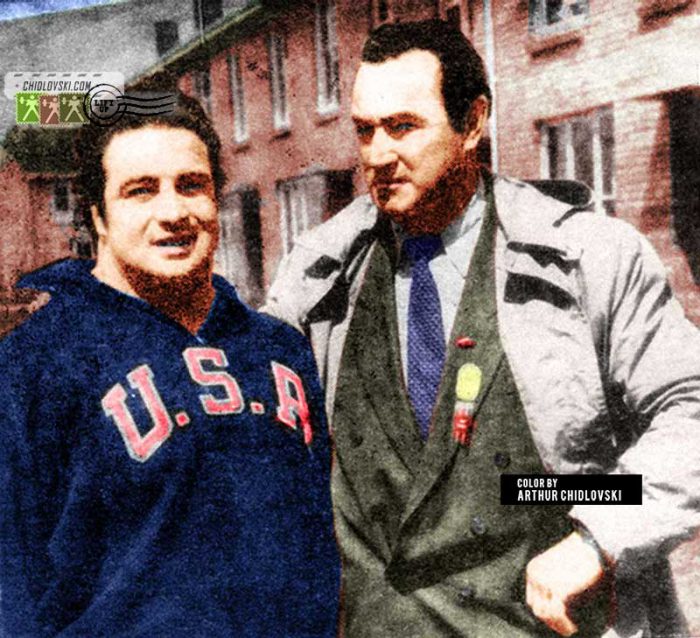 History in Color:
Melbourne, Australia, November 1956 – Paul Anderson (USA) and Yakov Kutsenko (USSR) in the Olympic village at the 1956 Summer Olympics in Melbourne.
At the 1956 Olympics, Paul Anderson won the gold in the heavyweight class (90kg+) and Yakov Kutsenko was the head coach of Team USSR weightlifting. Both were milestone figures in the history of Olympic weightlifting in the world and their countries respectively.