Leonid Taranenko: Super Heavyweight Debut in Katowice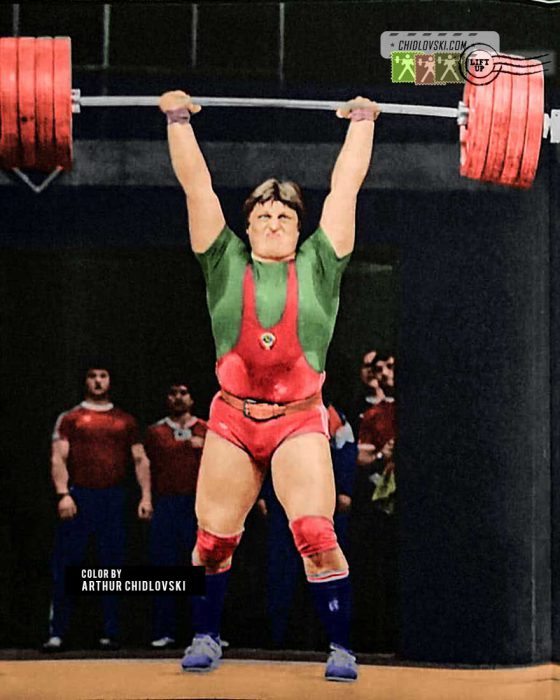 History in Color:
May 26, 1985, Katowice, Poland –  29-year old Soviet super heavyweight Leonid Taranenko of Minsk, Belarus, USSR performs a clean-and-jerk lift in the 110+kg weight class at the 59th European Championships held in Katowice.
It was the first time legendary Leonid Taranenko competed in the super heavyweight class. The 1980 Summer Olympics heavyweight champion, Taranenko marked his debut in the 110+lg class with a silver medal and a 415kg (185 + 230) total.
---
1985  European Championship
Location: Katowice ,  POL
Weight Class: Super Heavyweight  [110+ kg]
Back to Search Tournaments