Canada Geese Can Swim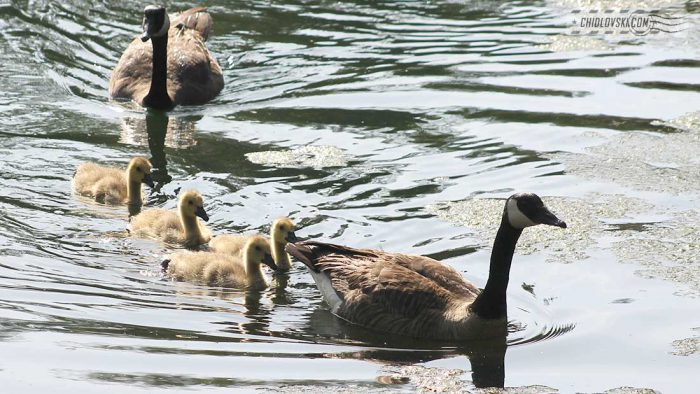 Oh, yes! They do and really enjoy it.
On the cover photo, a family of Canada geese are doing a daily swimming session. Little guys are taking swimming lessons.
Mother Goose is leading the pack and Father Goose is covering the back and overseeing the safety of the pack.