Ibrahim Shams: Split Style Magic in the Air (Milan, 1951)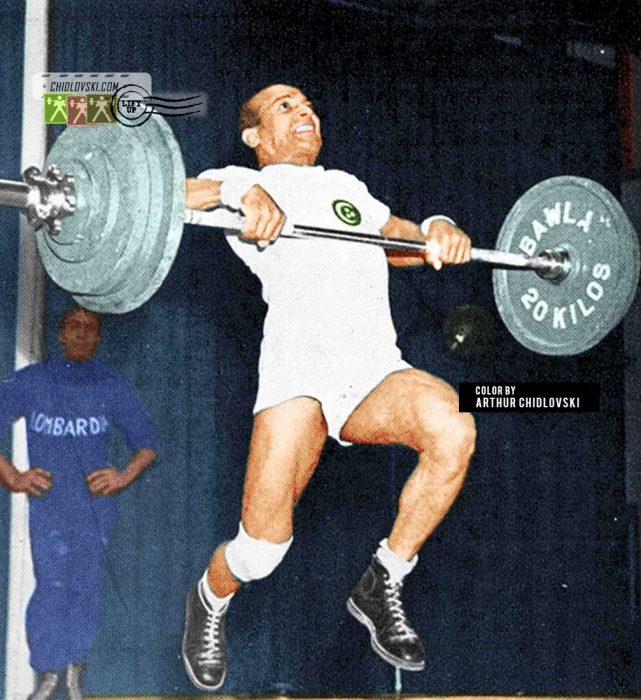 October 26, 1951, Milan, Italy – legendary Olympic weightlifter Ibrahim Shams of Alexandria, Egypt performs a split style clean in the lightweight class (67.5kg) at the 1951 World Championships in Milan.
At the 1951 World Championships, 36-year old Shams won his last career gold medal at the Worlds with a 342.5kg (97.5+110+135) total and his team Egypt finished on the second place (behind the U.S. team).
Ibrahim Shams (1914-2001) was a true legend of Olympic weightlifting. He was a part of a world class Team Egypt of the era and competed at two Summer Olympics – in Berlin in 1936 and  in London in 1948. There was a 12-year long intermission between the Olympic tournaments because of the World War II.
In 1936, Shams was 22 and he won a bronze Olympic medal in the featherweight class. 12 years later, at 34, he became an Olympic champion in the lightweight at the 1948 Summer Olympics in London. Shams also won the World title in 1949 and 1951 and set 5 world records.