Olympic champion Israil Arsamakov is 60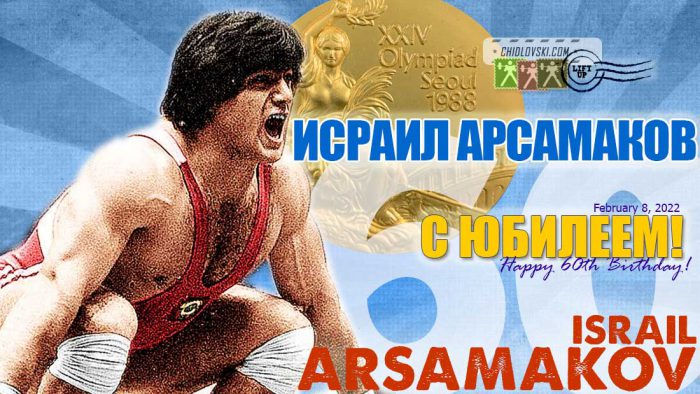 February 8, 2022 – Olympic champion Israil Arsamakov celebrated his 60th Birthday!
Israil Arsamakov is a Soviet Olympian who won the 1988 Summer Olympics in Seoul and became the first weightlifter from the Chechen-Ingushetia Area to win the Olympics. Arsamakov was a world record holder (1982, snatch). He also was a 1986 European Champion and won a silver medal at the 1986 World Championships in Sofia.
In 1981-1988, Arsamakov was a medalist of 8 consecutive Soviet national championships. He was a 4x USSR champion (1981, 1985, 1986, 1988) and a 4x USSR vice-champion (1982, 1983, 1984, 1987). He also won 3 USSR Cups (1979, 1980, 1981) and held USSR gold medals in snatch (1979-1981) and in cj (1980, 1983).
Happy Birthday, Champ!