Alexander Kurlovich in Seoul (1988)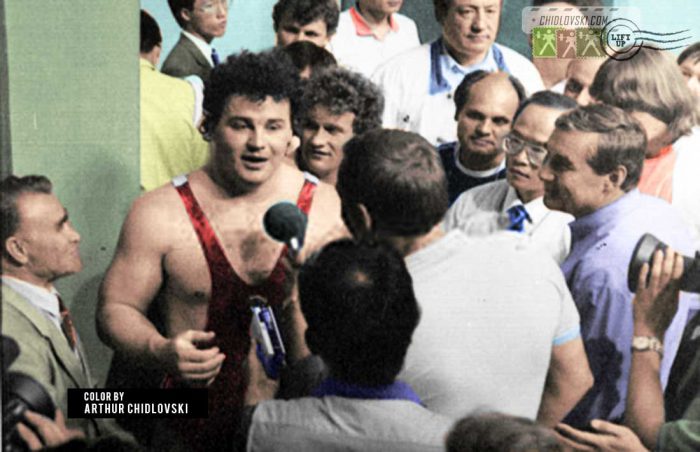 September 29, 1988, Seoul, South Korea – Soviet super heavyweight Alexander Kurlovich (1961-2018) of Grodno, Belarus gives an interview to the reporters after winning a gold medal in the 110+kg weight class at the 1988 Summer Olympics in Seoul.
His total was 462.5 kg and he just won his first Olympic gold medal. One can recognize familiar faces around Alexander Kurlovich – Anatoly Khrapaty, Victor Naumenkov, Yury Zakharevich, Alexander Rykov, Konstantin Arkadyev, Nikolay Parkhomenko and more.