Gunther Wu and Adam Gnatov (Lubeck, 1971)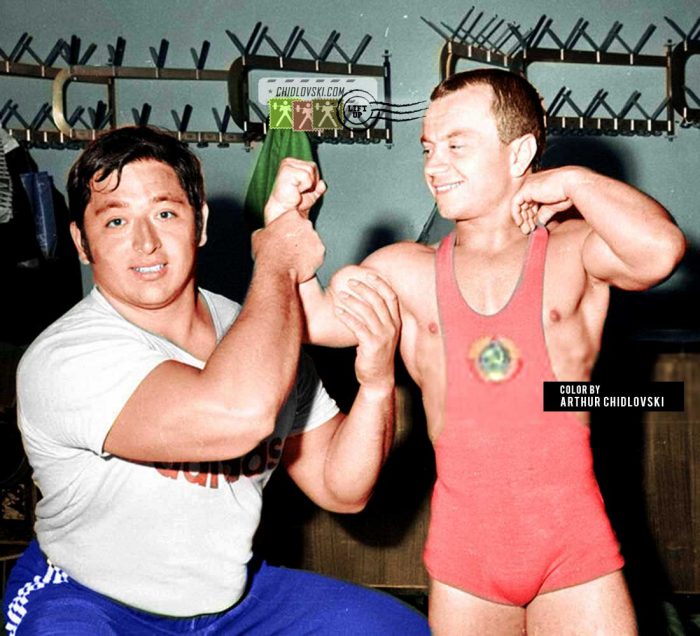 History in Color:
August 1971, Travemunde, Germany – German heavyweight Gunther Wu of SV Phoenix Kassel and Soviet flyweight Adam Gnatov of Lokomotiv Lvov are flexing muscles during the 1971 Baltic Cup tournament in Lubeck, Germany.
In the early 1970s, Adam Gnatov knew no equals to himself in Olympic press lift in the 52kg class. The eternal press record by a 132-cm tall flyweight athlete was set at 120.5kg in 1972 and remains unbeaten today.