Gennady Ivanchenko is 75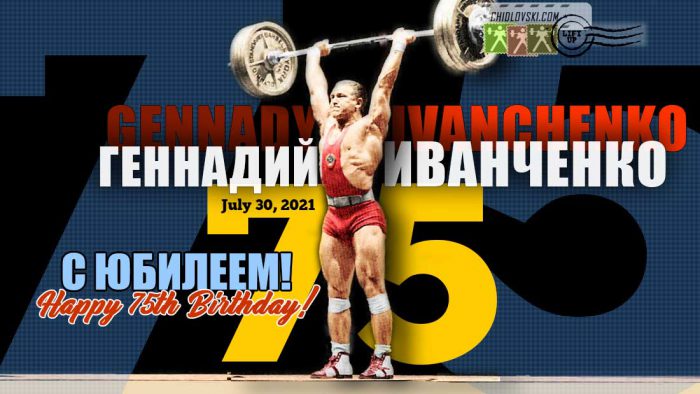 July 30, 2021 – One of the most impressive weightlifters of the 1970s, World and European champion, world records holder, Gennady Ivanchenko of Riga, Latvia celebrates his 75th Birthday today.
Ivanchenko's list of sports achievements and titles is impressive. Graduate of the Dynamo weightlifting club in Riga, Gennady won gold medals at the World Champiomships (1970), European Championships (1970-1971), USSR Championships (1970-1971) and Cup (1975). He authored 8 world records and won 9 national titles of Latvia. He was the first light heavyweight (82.5kg) to reach the 500kg total. After retiring as an athlete, Gennady Ivanchenko worked as a coach in the Riga's Dynamo team and worked as a strength coach for local sports teams in Riga.
Records and medals aside, Gennady Ivancheno was one of the key athletes that made many feeling nostalgic of the era when Olympic press lift was a part of Olympic weightlifting. His presence on the platform, fascinating physique and absolute mental preparedness for the competitions was inspiring for many back in his era in sports.
Happy 75th Birthday to Gennady Ivanchenko.