Vasily Alexeev and CCCP Strongest in Podolsk (1976)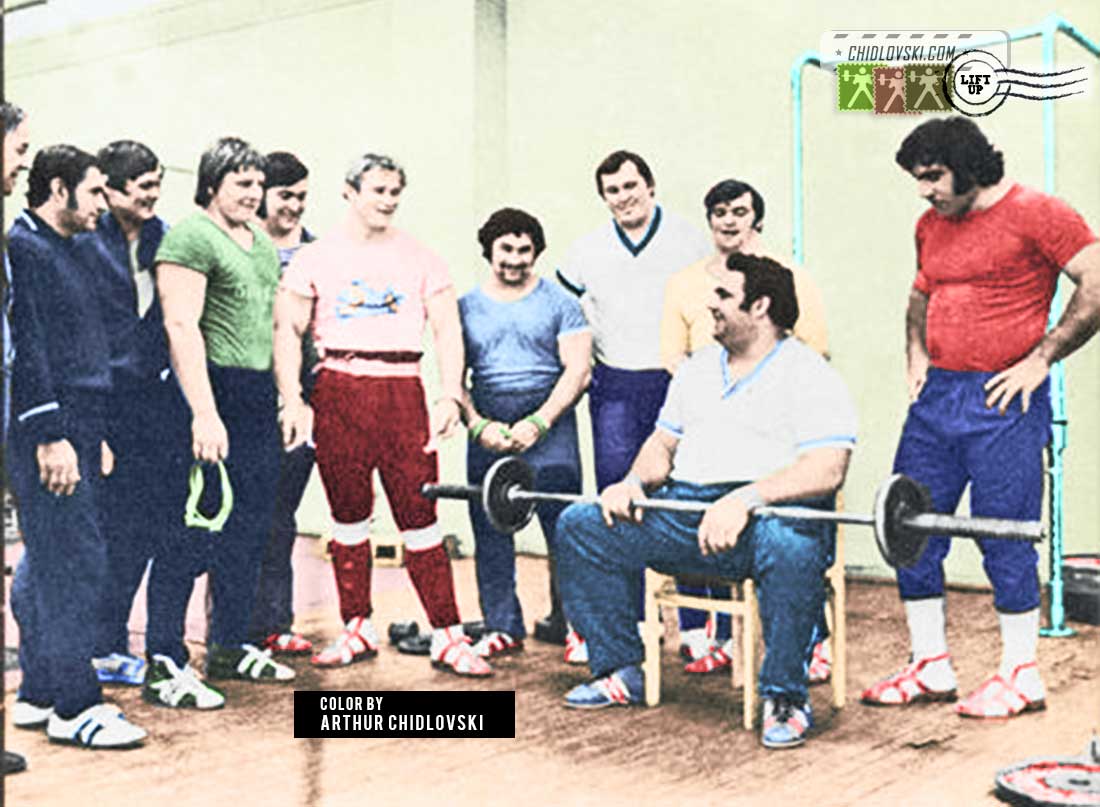 This photo brought a lot of memories.
Many years ago, when I was a young aspiring weightlifter, I cut it from the book about Vasily Alexeev and added it to my weightlifting diaries with training plans and such.
The photo was in black-and-white and the whole diaries are gone somewhere.
Now while converting the old photo to the History in Color series, I realized that besides the obvious centerpiece of the group photo, legendary super heavyweight Vasily Alexeev, there were other athletes there and they became legends of their own in the history of this sport.
The photo was taken in the national team training hall in Podolsk, Russia and features the following personalities:
Left to right: Trufanov (coach),  N.Z .Novosadyuk (coach), Alexander Trofimenko (110kg, Rostov, Russia), Leonid Taranenko (110kg, Minsk), Sultan Rakhmanov (110+kg, Dnepropetrovsk, Ukraine), Pavel Pervushin (110kg, Leningrad, Russia), Dzhamal Panakhov (100kg, Kokchetav, Kazakhstan), Valentin Kuzmin (110+kg, Volgograd, Russia), Vladimir Ryzhenkov (82.5kg, Moscow, Russia), Vasily Alexeev (110+kg, Shakhty, Russia), Gagik Arutyunyan (110kg, Yerevan, Armenia).
There are tons of world records and super titles pictured on this photo!