Zygmunt Smalcerz Turns 80!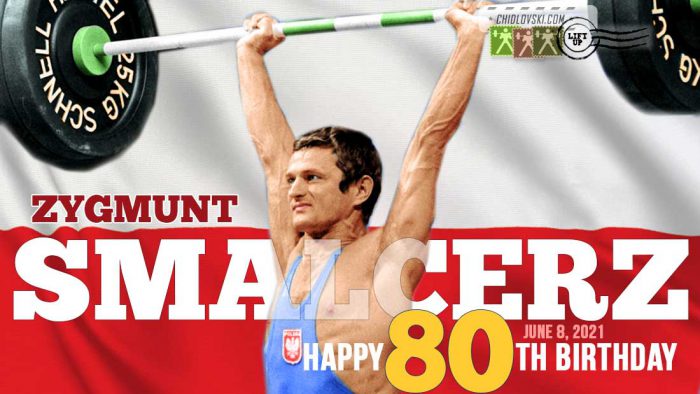 June 8, 2021 – Legendary weightlifting champion and coach Zygmunt Smalcerz of Poland turned 80!
Brilliant Polish flyweight of the 1970s, Olympic champion Zygmunt Smalcerz is definitely one of the living classics of this sport.
He was an amazing athlete with an impressive track of achievements, honors, medals and records.  Nicknamed as "Polish Gulliver" by his teammates, Zygmunt was a 2x Olympian (1972, 1976), Olympic champion (1972), 3x World Champion (1971, 1972, 1975), 4x European Champion (1971, 1972, 1974, 1975) and a world record holder in the 52kg class. By all means, Zygmunt Smalcerz one of the best flyweights in the history of this sport.
On the national level, Smalcerz was a 6x Polish champion and he broke 21 national records of his country.
As a coach, he worked with weightlifting teams in his native Poland, USA and now in Norway. In many ways, he is a true ambassador of the sport of Olympic weightlifting in the world.
Happy 80th Birthday to a Legend!