New Generation of Bostonians Wants the Stanley Cup Again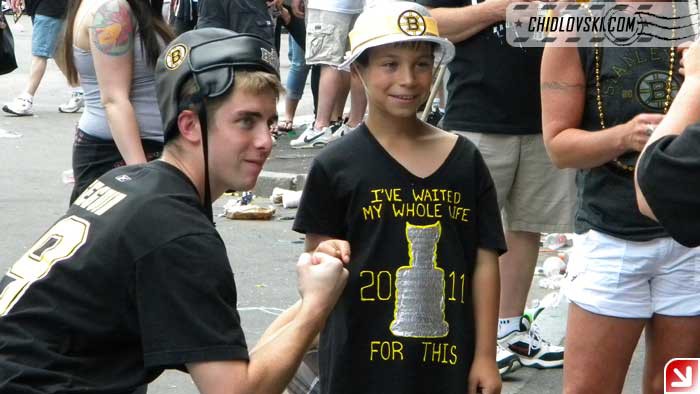 Another snapshot from my photo archives. It was made 10 years ago during the 2011 Boston Bruins parade when they won the last Lord Stanley silverware for Boston.
Tomorrow, the Bruins will begin to play the playoff series vs. the New York Islanders in the second-round of the 2021 Stanley Cup. Since the last big win in 2011, there are plenty of under 10-year-olds who might have similar messages as this kid on the cover photo from the past.
Saturday, May 29, 2021 – NY Islanders @ Boston Bruins
Go Bruins!