Yury Vlasov (1935-2021): Farewell to a Legend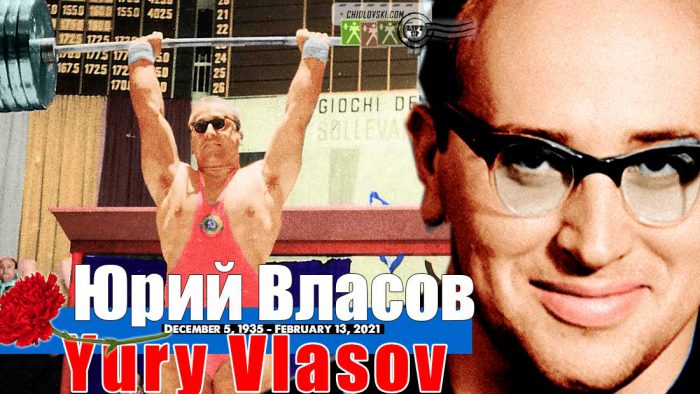 Legendary Yury Vlasov passed away in the morning of February 13, 2021 in Moscow, Russia.
Just a couple of months ago we celebrated his 85th Birthday and now the sad news that he is no longer with us.
Yury Vlasov was a huge phenomenon in so many areas – he was an outstanding athlete, a remarkable writer, a popular politician chosen by thousands of voters during the perestroika era in the USSR in the 1980s.
As a milestone figure in the history of Olympic weightlifting he was the strongest man in the world in the late 1950s – mid 1960s. Vlasov won the gold and silver Olympic medals in the super heavyweight class in 1960 and 1964 respectively. In his remarkable sports career, Vlasov won 4 world titles, 6 European titles and 5 national titles. He he also authored 31 world records.
After his retirement from Olympic weightlifting, Vlasov turned to a professional writing and journalism. In post-Soviet times, he became a successful politician, was elected to the State Duma in Russia and ran for the presidency that he lost to Boris Yeltsin in 1996.
Our condolences go to the family and close friends of Yury Vlasov.
RIP, legendary champion Yury Vlasov!