Meet the Press: Feodosia, circ. 1978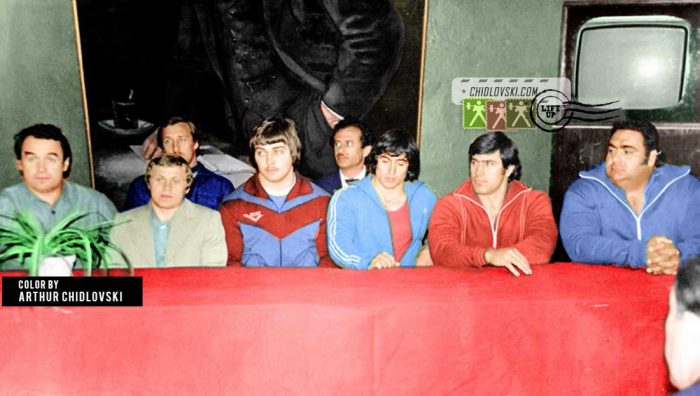 History in Color:
Feodosia, USSR, circ. 1978 – Soviet weightlifting champions at the meeting in the training camp in Feodosia (left to right):
Igor Kudyukov (Team USSR head coach), Alexander Voronin (52kg, Kemerovo, Russia), Valery Shary (82.5kg, Minsk, Belarus), Sergey Arakelov (100kg, Krasnodar, Russia), Yakov Raskin (Coach, Feodosia Center director), Vartan Militosyan (75kg, Gyumri, Armenia), David Rigert (90kg, Shakhty, Russia), Vasily Alexeev (110+kg, Ryazan, Russia).