Club 500: Alexander Dzhedzhelava (Georgia, USSR)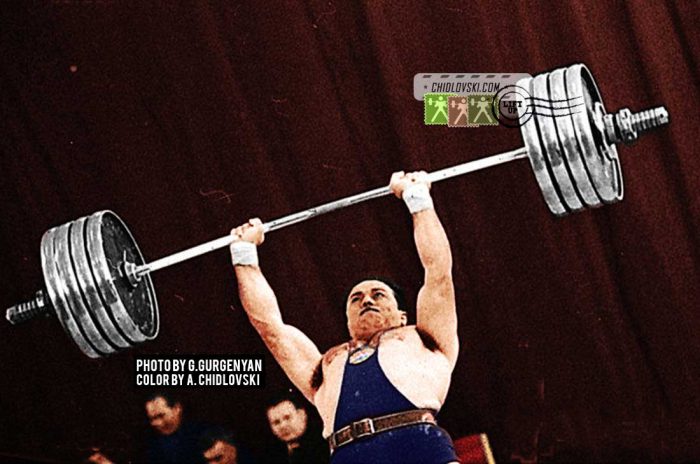 History in Color:
December 22, 1968, Alma Ata, Kazakhstan, USSR – World record holder and outstanding heavyweight contender, Alexander Dzhedzhelava of Tbilisi, Georgia, competes in the 110kg class at the 1968 USSR Team Championships in Alma Ata.
Alexander Dzhedzhelava (born in 1940) was one of the top stars of Georgian Olympic weightlifting of the 1960s. He competed in the heavyweight class for the Kolmeurne Club of Georgia.
Alexander Dzhedzhelava was a member of the international Club 500 with his best total of 540kg (183+160+197.5) in 1970.
Dzhedzhelava was a world record holder in the heavyweight class. He was a bronze medalist of the 1967 USSR Spartakiade and won numerous medals for Team Georgia at the USSR Championships including his vice championship title in 1966 and bronze medals in 1965 and 1967.