Club 500: George Dyachenko (Ukraine, USSR)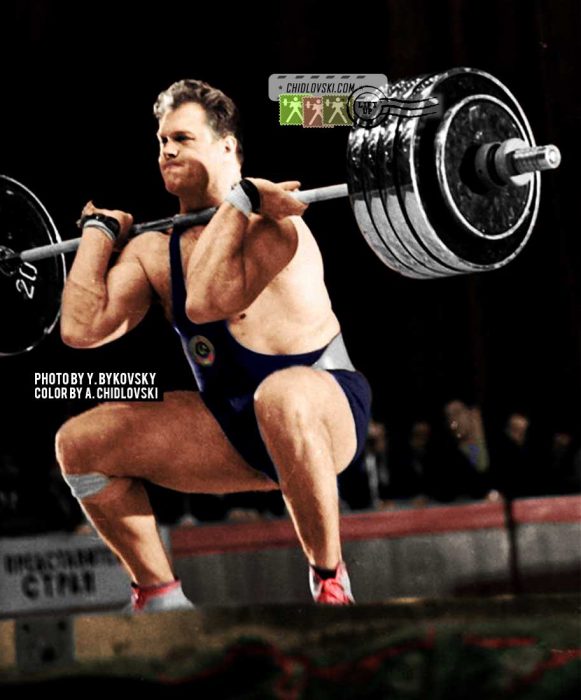 History in Color:
July 19, 1964, Kiev, Ukraine, USSR – 25-year old super heavyweight George Dyachenko of Lugansk (Voroshilovgrad), Ukraine, competes in the 102.5+kg class at the 1964 USSR Championships in Kiev.
George Dyachenko (born in 1939) was one of the top Soviet super heavyweights of the 1960s. He competed for the Avangard Club of Lugansk, Ukraine. He was a 4-time super heavyweight champion of Ukraine (1965-1967, 1970) and won a silver (1963) and a bronze (1967) medals at the USSR Championships.
Dyachenko is listed as an all-time No. 22 in the prestigious international Club 500 with his best total of 570kg (192.5+167.5+210). He set it at the 1970 Ukraine Championships in Zaporozhye in November 1970. In addition, with this total George Dyachenko stays as No. 5 on the list all-time best Ukrainian super heavyweights of the 3-lifts era in the history of this sport in his native Ukraine.