Julio Echenique (Cuba): 4 World Records in Santiago (1979)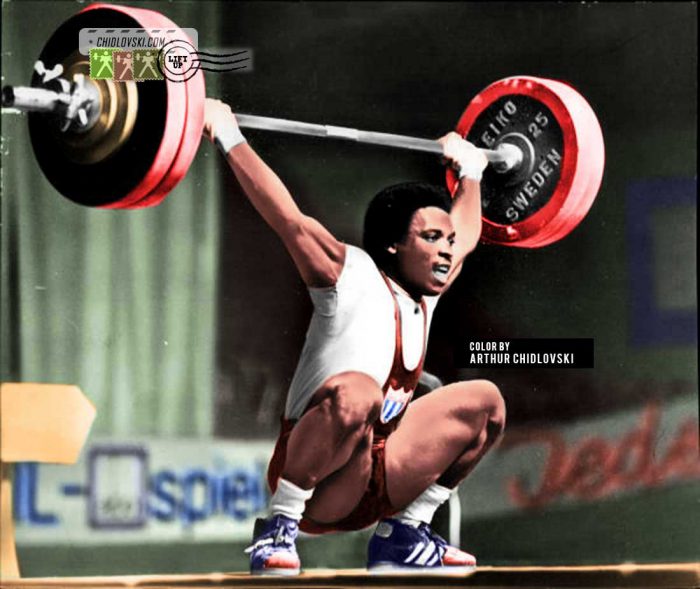 History in Color:
May 5, 1979, Santiago, Cuba – 19-year old middleweight Julio Echenique of Cuba snatches 151kg and sets a new junior world record in the 75kg class in Santiago.
Echenique had an amazing performance that night and set 4 junior world records:
151kg snatch
190kg clean-and-jerk
337.5kg (150+187.5) total
340kg (150+190) total
Julio Echenique (born in 1959) was one of the best middleweight athletes in the world in the late 1970s – early 1980s.
Echenique was one of the best junior prospects in the world. He won the 1979 World Junior championships and, as a junior, set 6 world records.
Julio Echenique competed for Cuba at the 1980 Summer Olympics and, at the age of 21, he took the 4th place in the 75kg class with a 327.5kg (145+182.5) total. In 1978-1981, he was was constantly in top 5 in the middleweight class and won a bronze medal at the 1981 World Championships in Lille, France. He also won gold medals at the Pan American Games in San Juan (1979) and Caracas (1983).