Birds in November: Bird Photography Saga Continues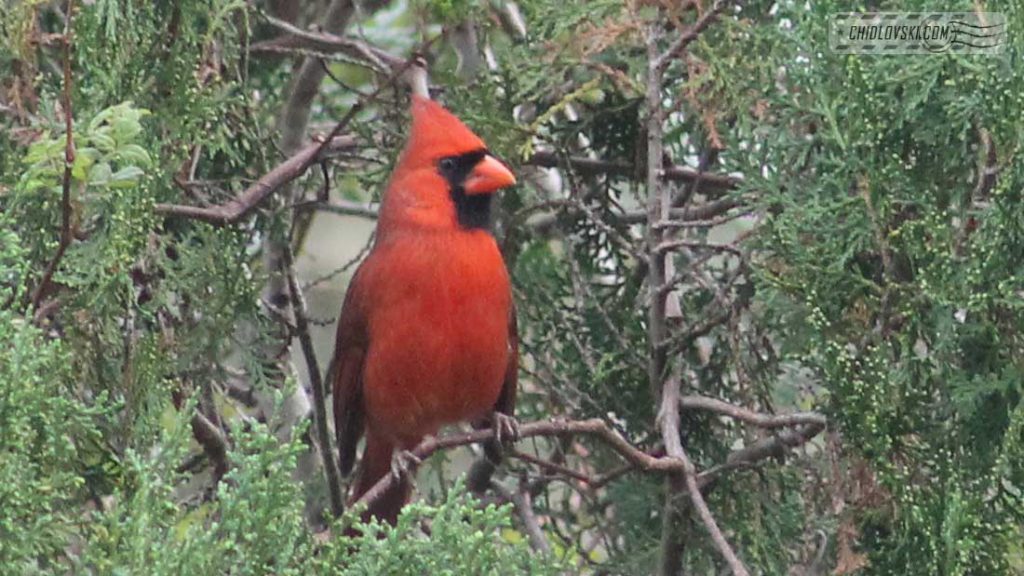 Northern Cardinal
As seen in Sawgrass Village, FL (November 2020).
Bird Photography 2.0
Florida is a great place for bird watching and bird photography. There are so many kinds of birds here and most of them stay here all year round. On the other hand, a lot of them are very skillful in hiding and show no interest in being captured on camera or by plenty of predators around.
Back in Boston, on many occasions, I was joining groups of bird watchers and our lead experts were using modern technologies to locate the birds. One of the tricks was to play a song of one of the birds to get their attention. In many ways, it's a Bird Photography 2.0.
So, I decided to use this method in Florida.
However in Boston, the lead person played the song on a smartphone and the rest of the group was making the photos. Here I had to do all the jobs at once – start the song on the players, spot the birds on the trees and do the camera magic.
It wasn't that easy. The songs I had were less than 60 seconds and I didn't have enough time to make a photo. I started to do loops with the birds songs and it drove them crazy. At the beginning, they were lurking at me from the branches. But then their curiosity changed with real aggravation. And they began to fly around me – really close and singing songs that didn't sound very sweet.
Back to the Old Time Bird Watching
Then I met a local gentleman who is an avid bird feeder. Actually, he is a truly professional bird feeder who knows the art and science of this craft. As a result, I was able to get some interesting shots of local birds and now publishing some of these photos along with the other ones in our Birds Photo Series.
Just a few side notes while this Bird Photography Saga continues.