The Art of Self-Isolation Weightlifting Style: Lee James (USA)
October 31, 2020 – Happy Birthday to Lee James (USA)! He turned 67 today.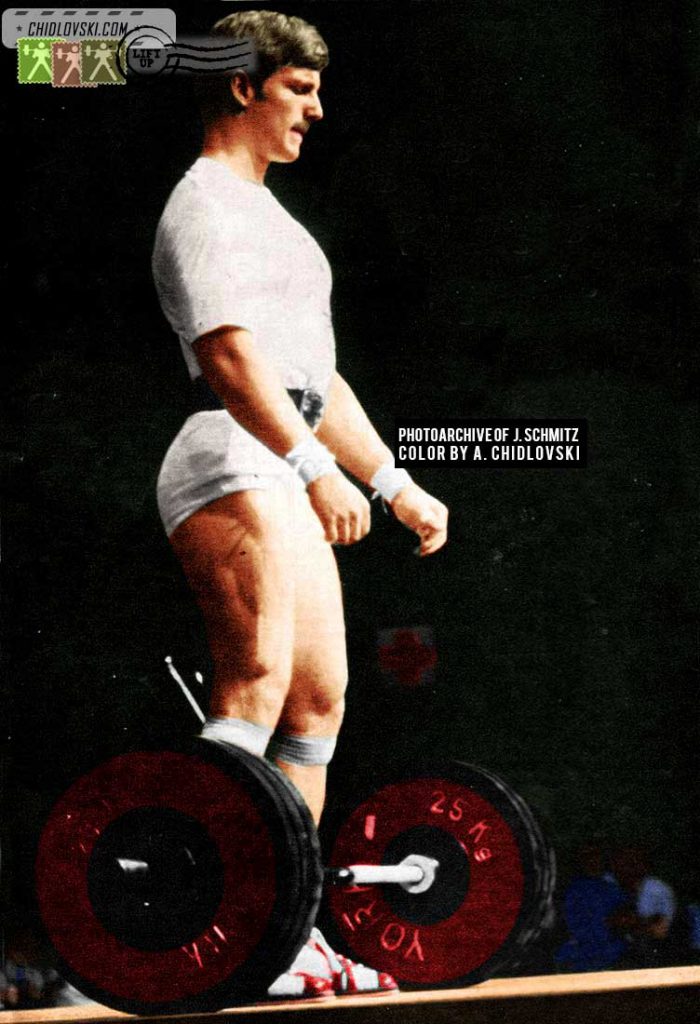 History in Color:
Mexico City, Mexico, 1975 – Light heavyweight Lee James of Team USA prepares for his attempt in clean-and-jerk in the 82.5kg weight class tournament at the 1975 Pan American Games in Mexico City.
In the end of the night, Lee James won a gold medal with a 315kg (140+175) total. The next year, James made a bold move and moved up to the middle heavyweight class with just a few months before the Olympics in Montreal.
Lee James became a vice champion of the 1976 Summer Olympics with 362.5kg (165+197.5) total in the 90kg weight division.