Gyorgy Rehus Uzor (Hungary), 1946-2020
Sad news arrived from Hungary. Gyorgy Rehus Uzor passed away on August 2020. He was 74.
Our condolences to the family and friends of Gyorgy Rehus Uzor.
RIP, Champion!
---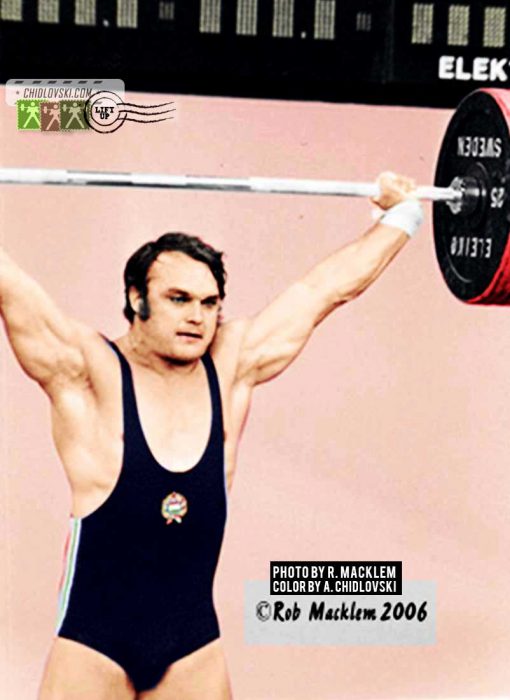 History in Color:
July 25, 1976, Montreal, Canada – Hungarian middle heavyweight Gyorgy Rehus Uzor competes in the snatch program in the 90kg weight class at the 1976 Summer Olympics.
Gyorgy Rehus Uzor (1946-2020) was one of the top athletes in the middle heavyweight class in the world in the 1970s. He finished in the top 5 at the World Championships in 1975-1978. and won a bronze medal at the European Championships in Stuttgart.
Rehus Uzor was a Hungarian Olympian and represented his country at the 1976 Summer Olympics in Montreal. He took the 4th place with a 350kg (157.5+192.5) total.
His all-time personal best was a total of 365kg (165+200) in 1976.