Alexander Kurlovich: 1983 World Championships in Moscow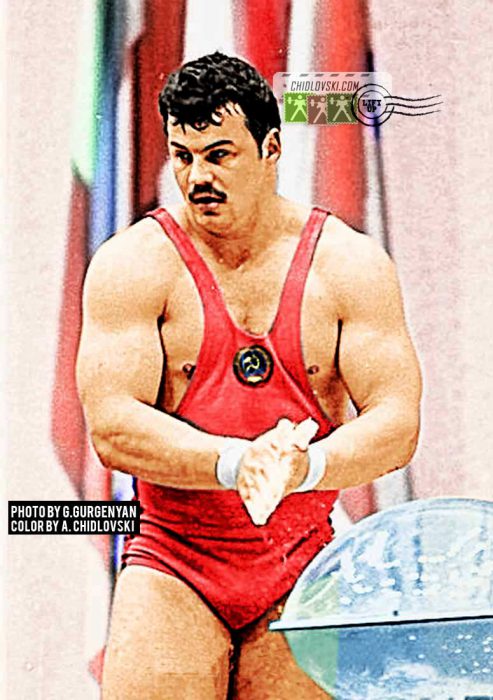 History in color:
October 31, 1983, Moscow, Russia – One of the best super heavyweights of all times, 2x Olympic champion Alexander Kurlovich of Grodno, Belarus, competes for Team CCCP in the 110+kg class at the 1983 World Championships in Moscow.
For Kurlovich, the year of 1983 was a break through year.
At the 1983 World Championships, both 22-year old Kurlovich and his teammate Anatoly Pisarenko finished the tournament with the 450kg total (205+245). Pisarenko won the gold on the count of a lighter bodyweight.
Three month earlier, at the same place, Izmaylovo Weightlifting Arena in Moscow, both Pisarenko and Kurlovich also reached the same total (460kg) but the gold medal went to Alexander Kurlovich as having a lighter bodyweight.
Medals and awards aside, it was an absolutely amazing weightlifting by both athletes. It looked like the new era of super heavyweights was taking off in front of you when these two competed in the spotlight of the top competitions in 1983. Both were fast, strong and showed seemingly flawless techniques in both lifts, snatch and clean-and-jerk.