Tommy Kono (USA) Sets World Records in Vienna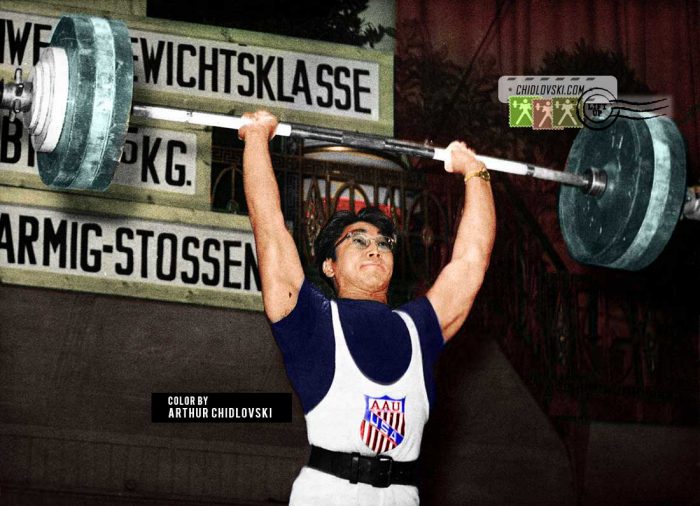 History in Color:
October 10, 1954, Vienna, Austria – 24-year old Tommy Kono of the United States clean-and-jerks 172.5 kg and sets new world records in clean-and-jerk and total (435kg) in the 82.5kg weight class at the 1954 World Championships in Vienna.
In 1954, Kono competed in the light heavyweight class and won his second World title in Vienna. Overall, he won 6 World Championships in his career – 4 in the 75kg and 2 in the 82.5kg classes.