Antonio Krastev (Bulgaria, 1961-2020)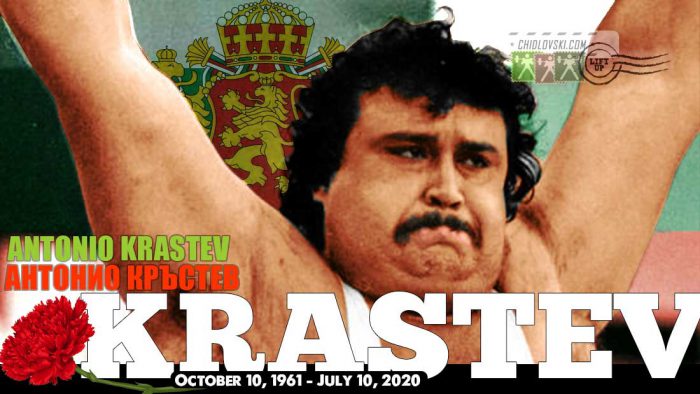 Sad news about one of the weightlifting greats came from the United States.
Two-time World super heavyweight champion and world records holder, Antonio Krastev died in a car crash in Minnesota.
He was 58.
Antonio Krastev of Haskovo, Bulgaria was one of the greatest Bulgarian weightlifters and a milestone athlete in the history of Olympic weightlifting. Krastev competed in the super heavyweight class and won two World titles (1985, 1986) and two European titles (1986, 1987). His outstanding official world record in the snatch lift stayed for 30 years – from 1987 to 2017.
Krastev also won 5 consecutive national titles in Bulgaria (1982-1987)
In 1991, Antonio moved to North America and lived and worked in Canada and the USA.
Our deepest condolences go to the family and friends of Antonio Krastev.
RIP, champion Antonio Krastev!