Rafael Chimishkyan: Vienna, 1954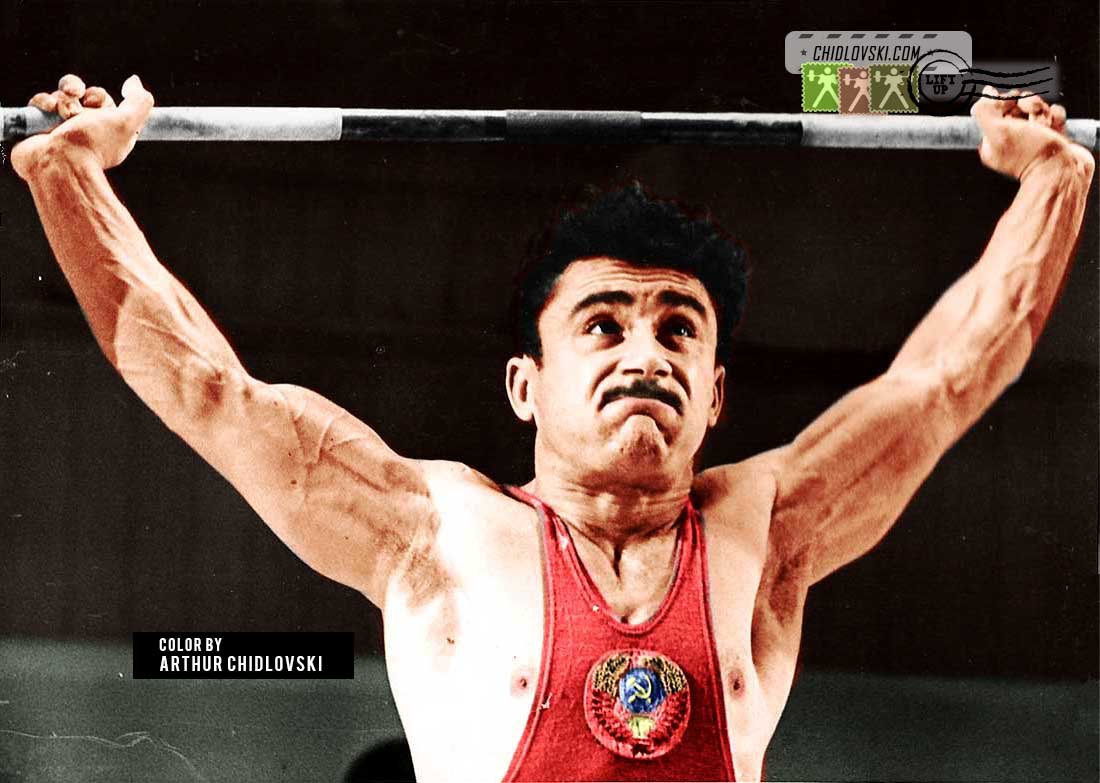 History in Color:
October 8, 1954, Vienna, Austria – Olympic champion Rafael Chimishkyan of Tbilisi, Georgia, USSR wins both World and European titles in the 60kg weight class at the 1954 World and European Championships in Vienna.
Rafael Chimishkyan (b. 1929) competed in the featherweight class for Tbilisi, Georgia.
Chimiskyan was the second Soviet Olympic champion in weightlifting and the first Georgian champion of the Summer Olympics. It all happened on July 25, 1952 at the 1952 Summer Olympics in Helsinki. 23-year old Chimishkyan lifted the new world record in total 337.5kg and won a gold medal in the 60kg class. Needless to say, Chimishlyan victory was rather a surprise. He was considered a back-up to a more solid and experienced Nilolay Saxonov on the Team USSR Weightlifting but Chimishkyan was truly brilliant in Helsinki.
In his career, Chimishkyan had 2 golds and 2 silvers at the World championships, 5 golds and 1 silver medals at the European championships, 5 golds, 5 silvers and 3 bronzes at the USSR Championships.
In his career, Rafael Chimishkyan set 10 world records. At the 1954 World Championships in Vienna shown on the cover photo, Chimishkyan marked his gold medals with 2 world records – 143kg in clean and jerk and 350kg in total.