Anatoly Pisarenko: 1978 National Championships in Kiev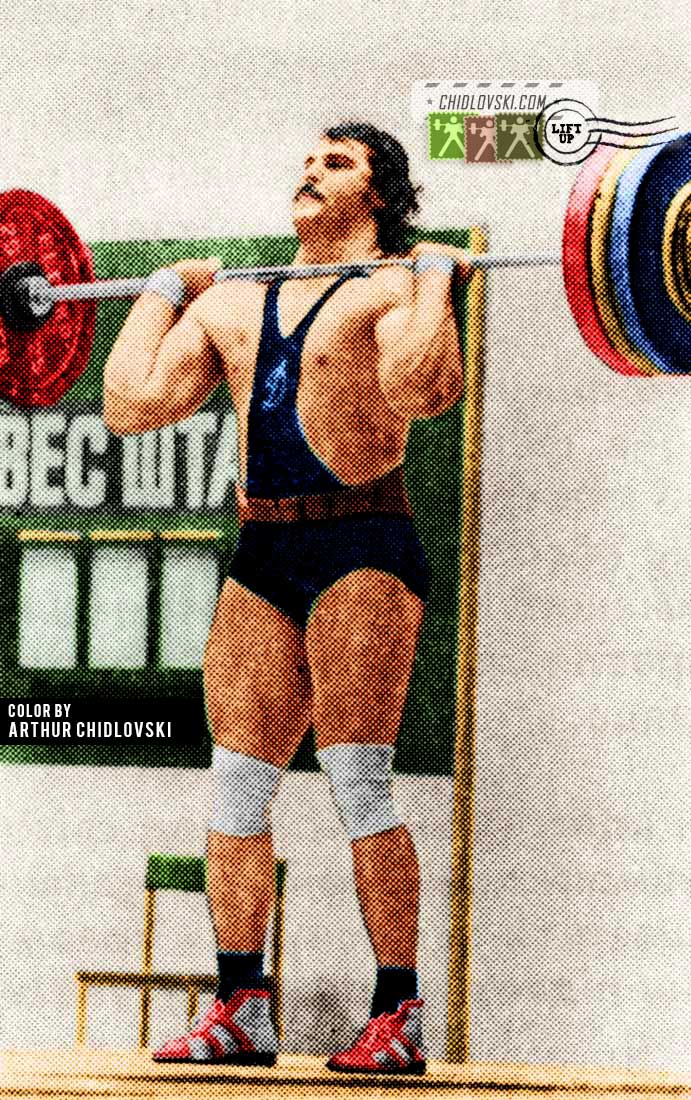 History in Color:
April 25, 1978, Kiev, Ukraine – 20-year old junior weightlifter Anatoly Pisarenko competes for the Dynamo Club at the 1978 USSR Championships held at the Sports Palace in his hometown.
In just a few years, Anatoly Pisarenko developed into one of the most memorable super heavyweights in the history of Olympic weightlifting. He had all of it in him – power, speed, slick techniques in both snatch and clean-and-jerk and huge ambitions and successful results in pushing the limits to unthinkable.
Last but not least, 42 years after the 1978 USSR Championships in Kiev, we will publish his black-and-white photo from an old newspaper in the History in Color series on his 62nd birthday on January 10, 2020.
Happy Birthday to Anatoly Pisarenko!