Igor Nikitin (USSR): Friendship Cup in Odessa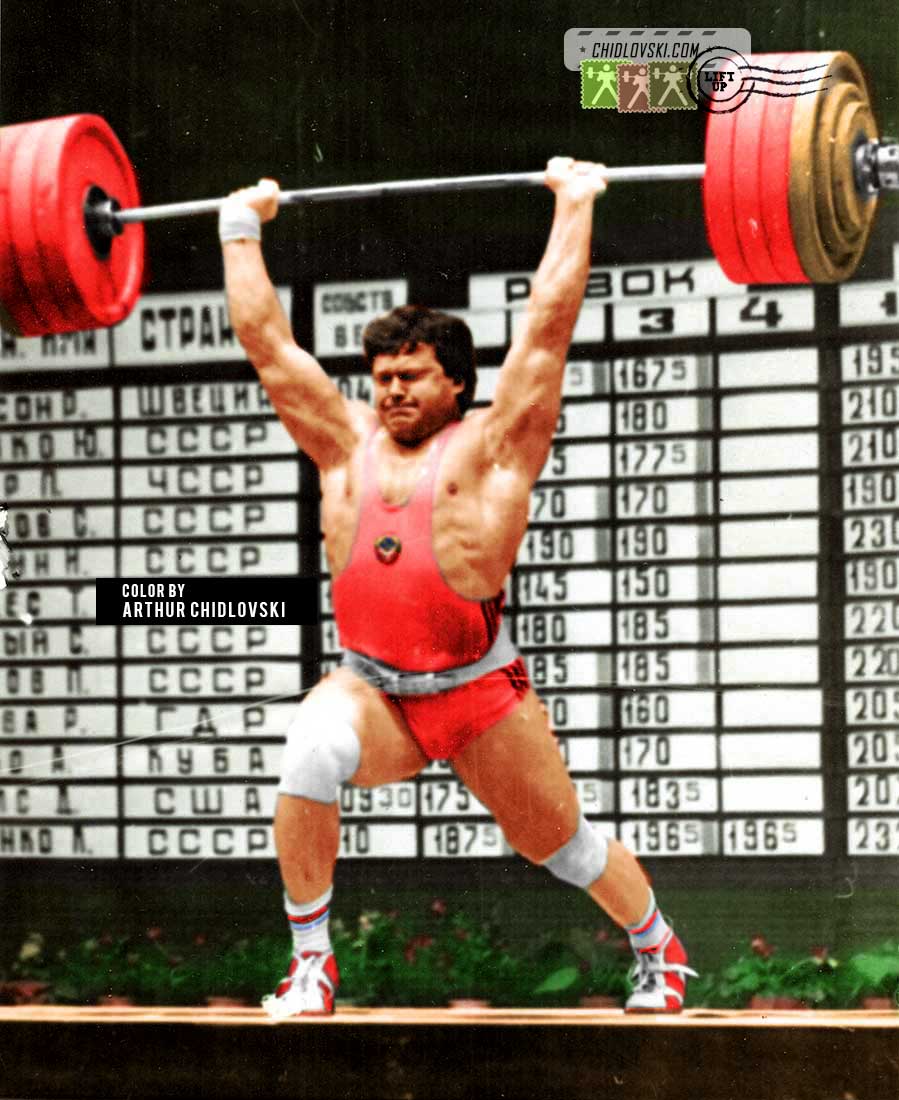 History in Color:
March 5, 1983, Odessa, Ukraine – Olympic vice champion Igor Nikitin of the Army Club, Lipetsk, Russia competes in the 110kg class at the 1983 Friendship Cup in Odessa.
Igor Nikitin (born in 1952) was one of the best Soviet sub heavyweights in the late 1970s – early 1980s. He competed for the Team USSR at the 1980 Summer Olympics and won a silver medal in the 100kg weight class. He also became a European vice champion in Havirov in 1978.
On the national level, Nikitin won the USSR Championships in 1980 and the USSR Cup in 1977. In his career, Igor set 4 world records – 3 in snatch and 1 in total of 2 lifts.
Igor Nikitin's personal best were:
100kg class – 410kg (187.5+222,5), 7/29/1983, Moscow
110kg class – 415kg (185+230), 5/22/1982 Dnepropetrovsk