Weightlifting Classics: Leonid Zhabotinsky in Paris (1964)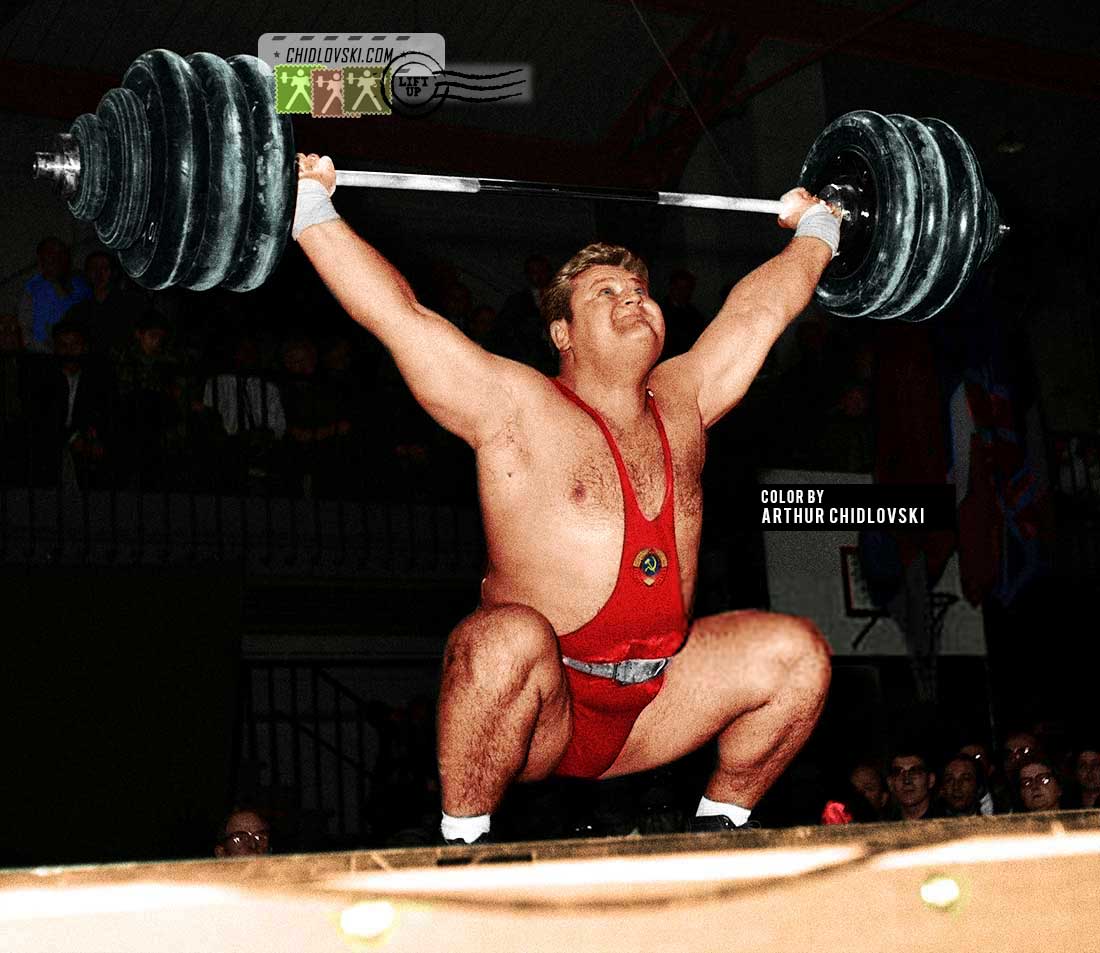 History in Color:
June 1964, Paris, France – Legendary super heavyweight champion Leonid Zhabotinsky performs a snatch lift at the invitational international tournament dedicated to the 50th Anniversary of the French Weightlifting Federation.
Leonid Zhabotinsky (1938-2016) was the strongest man in the world in the 1960s. 2x Olympic champion in the super heavyweight, 4x World Champion, author of many world records, he was a world famous athlete and an iconic sports personality of his times.
The cover photo presents Zhabotinsky competing at his last international tournament before the 1964 Summer Olympics. At the tournament in Paris, he was a 26-year old back-up super heavyweight on the Team USSR weightlifting team. He had an impressive appearance (193 cm, 150kg) but all the spotlight and all eyes were on the Olympic champion, legendary Yury Vlasov.
In 4 months, Leonid Zhabotinsky won the Summer Olympics in Tokyo in October 1964.