Lee James (USA): National Championships in 1974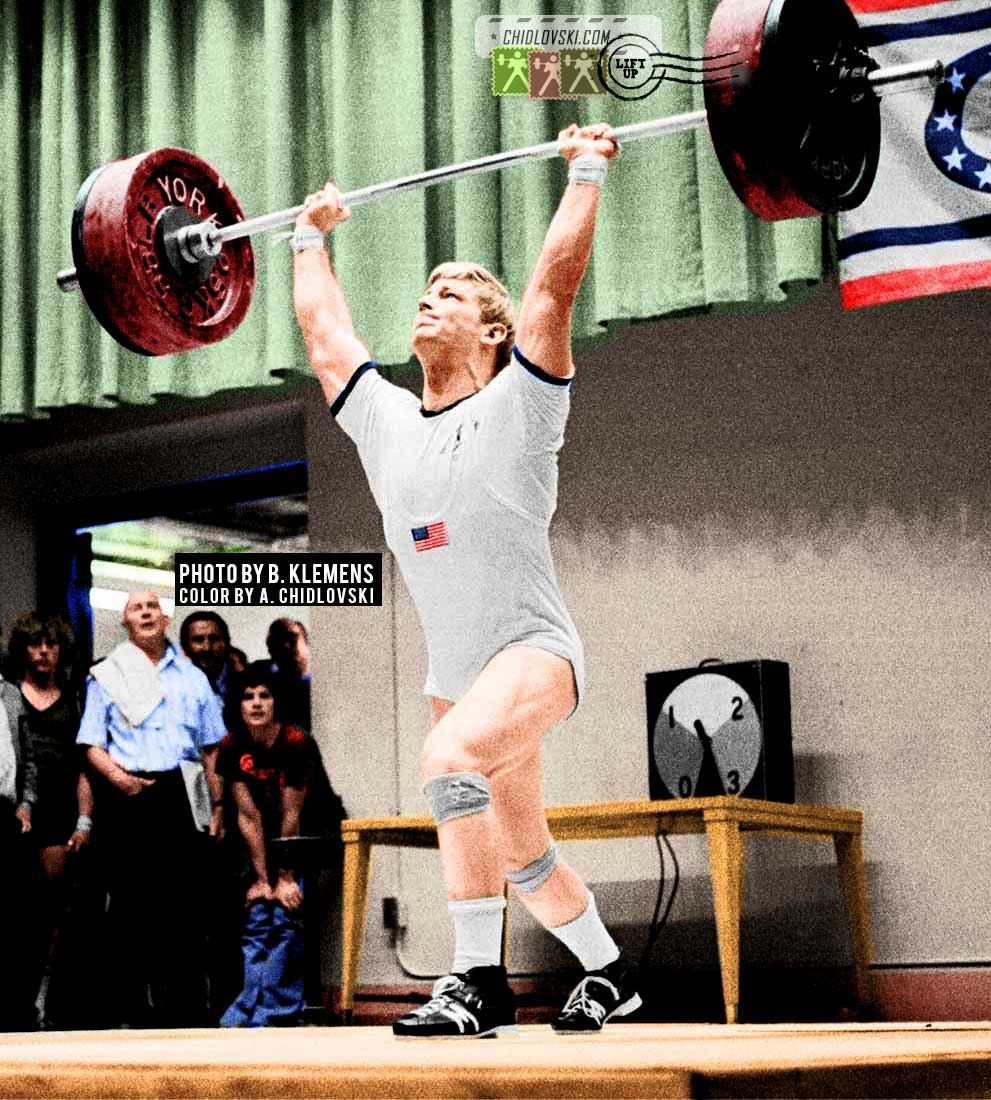 June 9, 1974, York, PA, USA – 20-year light heavyweight Lee James performs a clean-and-jerk lift in the 82.5kg weight class at the 1974 AAU Senior Nationals in York, Pennsylvania.
It was 45 years ago and it was the first time ever when Lee James competed at the U.S. Nationals. He took the 4th place with a 300kg (135+165) total. The 1974 national medals were awarded to Tom Hirtz (gold), Sam Bigler (silver) and Russell Knipp (bronze).
I doubt that too many experts were able to predict that in 2 years this 20-year rookie would win a silver medal at the 1976 Olympics in Montreal. Perhaps, only legendary Bob Hoffman, coach Dick "Smitty" Smith and, maybe, Bruce Klemens, the author of the original black-and-white photo.
And, of course, there was one more person without whom it would have not happened. It was Lee James himself. It was a phenomenal 2-year long trip for him from a literally unknown athlete to the top of the world.